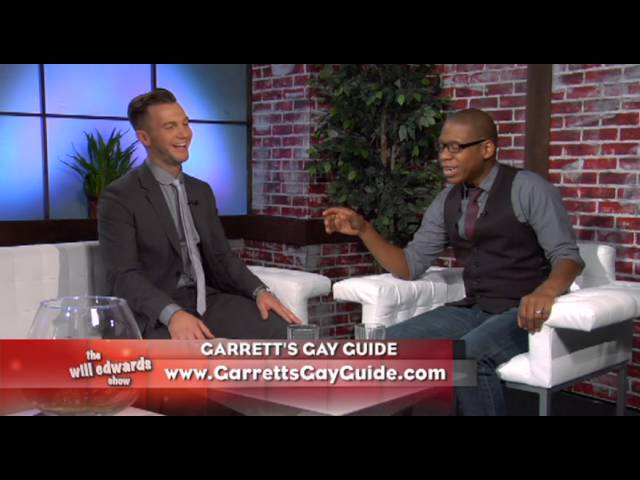 Las Vegas is a land of extremes and has become increasingly popular among gay travelers
Las Vegas has always been a terrific city for both bargain hunters and big spenders. It's a land of extremes, an intensely glowing metropolis of lights surrounded by a veritable black hole of barren desert.
You can stay in decent hotels that cost less than an economy rental car, or you can splurge on a lavish dinner at a chichi French restaurant that costs more than a plane ticket to Paris.
For gay travelers, Las Vegas has become increasingly popular – and not only among gamblers. Queer folks from California, Arizona, and other Western states have moved here in droves during the past couple of decades.
The gay nightlife scene is not huge considering the size of the city, but does offer a range of alternatives for hanging out and/or hooking up, in addition to outlandish drag and musical acts at casino nightclubs.
Deciding how to spend your money is an enjoyable dilemma in Las Vegas – there's much to see and do, and it's easy to have a good time no matter your economic situation. Here's the lowdown on the hot deals and decadent delights of Sin City.
Casino hotels make their money on gaming rather than room revenue, keeping rates low in hopes that guests will gamble more. If you wager a lot in the casinos, you may have fun, but you're likely to leave Las Vegas with empty pockets.
One reliable money-saving strategy is eating at the cheap buffets found at nearly every casino. The popularity of these bargain meals has diminished a bit over the years, but you can still score a major dining coup at several places.
Favorites include the six jointly owned casinos with "station" in their name: Boulder Station, Sunset Station, Texas Station, etc. These places offer cheap buffets as well as inexpensive rooms and gaming tables with low minimums. Station Casinos, Inc., is also one of the most gay-inclusive job recruiters in the city.
Another spot that's a hit with all-you-can-eaters is the Orleans Hotel and Casino, whose French Market dinner buffet normally costs just $18 (or $26 for the grand Friday-night seafood spread).
Reasonably priced restaurants are easy to find, too. At Mandalay Bay you'll find the low-key, but innovative, restaurant Border Grill Las Vegas which is run by Food Network's TV show hosts Susan Feniger and Mary Sue Milliken. On the menu there are traditional Mexican dishes such as tamales, empanadas, and ceviches infused with an exciting flair.
An other gay-popular restaurant is Firefly which offers a delicious selection of tapas plates such as marinated and grilled octopus, ahi-tuna skewers in mustard-ginger glaze, and chicken and chorizo stuffed mushrooms. Firefly has an excellent drink menu featuring mojitos, martinis and sangria that has been marinated for three days.
The city's bustling club scene is another easy place to score bargains – many of the city's gay and lesbian bars offer tantalizing drink specials, including Free Zone, one of the best mixed-gender queer clubs.
Free Zone is located at the Paradise Fruit Loop, a grouping of gay bars where you will also find the Piranha Boutique Nightclub. Known to push the limits, the Piranha's website advises people not to arrive early because "you'll never make it Vegas style" as these boys like to party into the sunrise.
Located on the Strip, Share nightclub, bar and ultra lounge spans 2 floors with a ultra modern and hip nightclub downstairs creating a unique dance floor encased by couches, tables and VIP cabanas.
As for hotels, the Luxor Hotel & Casino is a gay and lesbian fave. Known for its iconic pyramid shape, Luxor is located on the Las Vegas Strip and features a casino and live entertainment. It provides a full-service spa, 4 large adult-only pools and a hot tub.
A favorite haunt of high-rollers is the Bellagio Hotel and Casino. You could stay here for days and never run out of ways to spend money. The fancy rooms will set you back several hundred bucks, as will dinner for two at Olives, the restaurant owned by handsome chef Todd English (once named one of People magazine's "50 Most Beautiful People").
At the same property you can sample sublime contemporary French fare at Sirio Maccioni's Le Cirque or the very juiciest chops at Jean-Georges Vongerichten's retro-chic Prime Steakhouse. And don't overlook the fabulous shops, including Armani, Moschino, Prada, and Tiffany.
Another dazzling high-end hotel is The Venetian, whose fanciful exterior artfully replicates the city for which it's named. Here you might dine at French restaurant Bouchon, the vision of world-renowned chef Thomas Keller, who was named "America's Best Chef" by Time magazine. He is also the sole recipient of consecutive "Best Chef" awards from the prestigious James Beard Foundation.
Or get some sweets at Carlo's Bakery, a branch of the New York bakery known from TLC's hit shows Cake Boss and Next Great Baker.