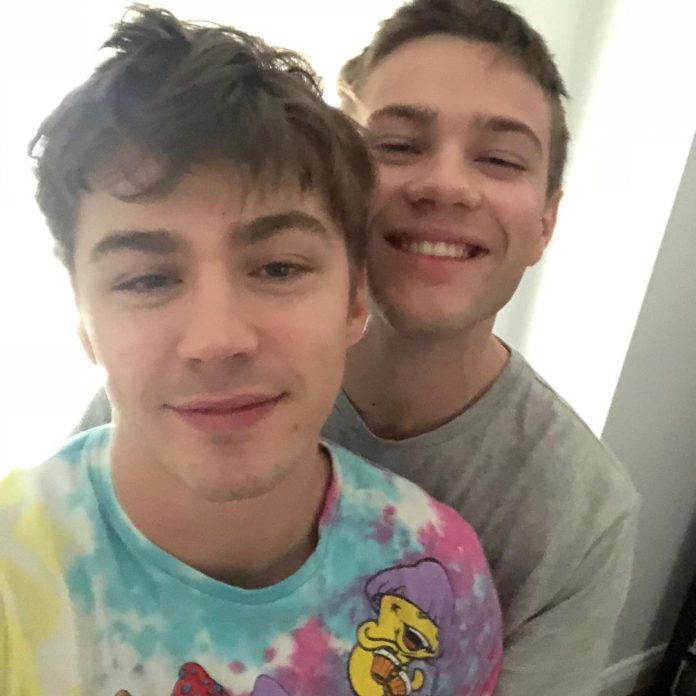 Locke and Key star Connor Jessup is dating 13 Reasons Why star Miles Heizer and the relationship was just made Instagram official
Connor, who is currently playing Tyler Locke in Locke & Key on Netflix, posted a picture of the couple on Instagram with the cute caption: "I'm late but I love you, you're good, you make me better, happy v+1 day".
The post has received more than 100K likes and over 3000 comments.
Connor has also had roles on TNT's Falling Skies (2011–2015) and on ABC's anthology series American Crime (2016–2017).
Connor came out as gay in an emotional Instagram post in June 2019, telling the world "I'm grateful to be gay."
Miles is best known for portraying Alex Standall in the Netflix original series 13 Reasons Why and has had recurring roles on ER and Parenthood. He also played Cal Price in Love, Simon.
It's unclear exactly when the two cuties became boyfriends but they regularly appear on each other's Instagram pages, and you can see their dogs on play dates together at least six months back:-)😊🐶