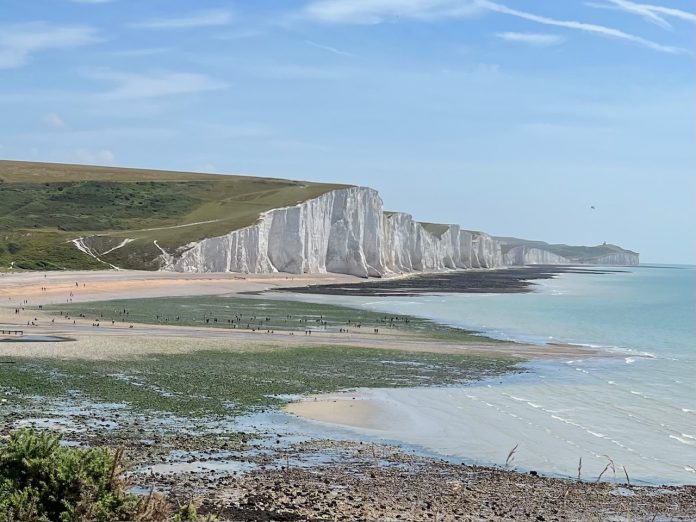 This post may contain affiliate links. We may receive a commission if you make a purchase after clicking on one of these links.
---
Brighton is often referred to as the "unofficial gay capital" of the UK, and for good reason. This coastal city is a vibrant hub of culture, music, and most importantly, inclusivity. Known for its liberal atmosphere and a large LGBTQ+ community, Brighton offers a wide array of activities, dining options, and nightlife that cater specifically to gay travelers. Whether you're looking to explore stunning architecture, relax by the beach, or dance the night away, Brighton has something for everyone.
Accommodations
General Information
Brighton has a diverse range of accommodations to suit all budgets, from high-end hotels to cozy B&Bs. You'll find many LGBTQ+ friendly options that make inclusivity a priority, ensuring a welcoming atmosphere for all guests.
Snooze
One of the standout places is Snooze, a boutique guesthouse that's just a stone's throw away from the city center and the iconic Brighton Pier. Not only does Snooze offer stylish and clean rooms, but the staff are extremely friendly, making your stay feel like a home away from home. The guesthouse offers a range of rooms from extravagant suites to snug doubles, all designed with a chic, modern flair.
Nightlife and Dining
Brighton's nightlife is lively and diverse, with a plethora of gay bars, clubs, and restaurants that cater to all tastes. Kemptown, often known as "Camptown," is the epicenter of gay nightlife, featuring iconic venues like the Bulldog, one of the oldest gay bars in Brighton, and Club Revenge, a two-floor LGBTQ+ club offering stunning sea views.
When it comes to dining, try Terre à Terre for gourmet vegetarian options or the Regency Restaurant for classic British seafood. For a gay-friendly dining experience, check out the Marlborough Pub & Theatre, which hosts LGBTQ+ events and serves up delicious pub fare.
Activities and Attractions
Brighton Pier and Beach
You can't visit Brighton without taking a walk along the iconic Brighton Pier or spending some time on the pebble beaches. The beach also hosts the Brighton & Hove Pride every August, a must-attend event that celebrates the LGBTQ+ community with parades, concerts, and more.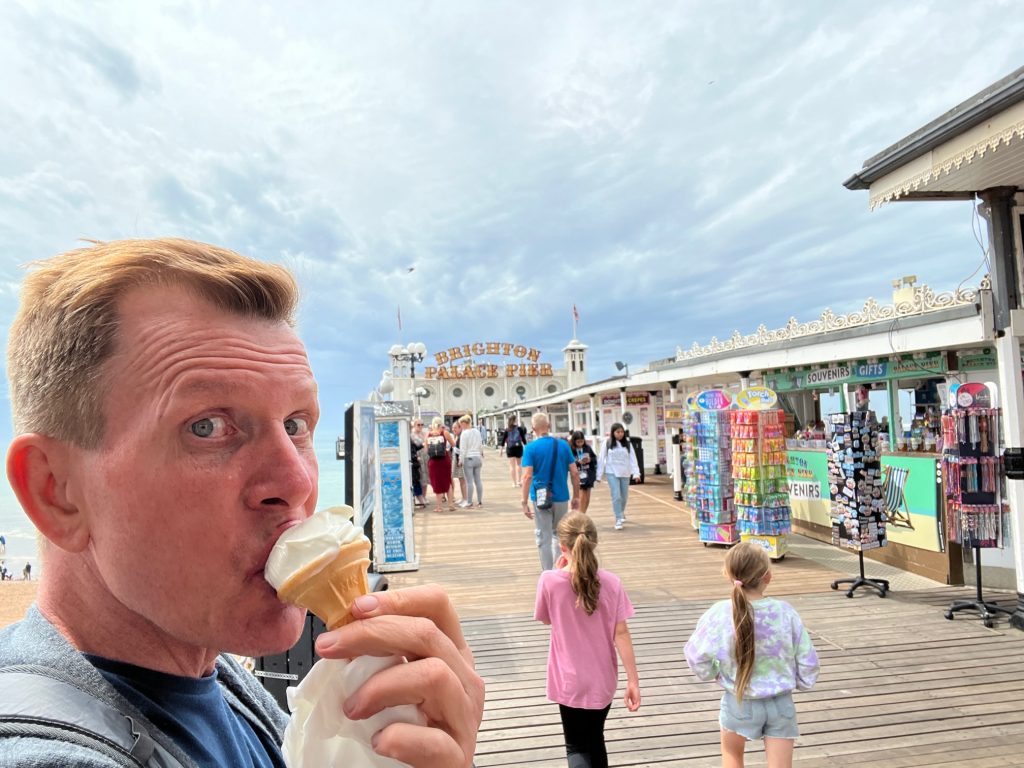 The Lanes
For some retail therapy, head over to The Lanes, a collection of narrow lanes known for unique shops, antique stores, and quaint cafes.
Brighton Museum & Art Gallery
If you're a fan of arts and history, a visit to the Brighton Museum & Art Gallery is highly recommended. The museum features various exhibits, including LGBTQ+ history and fashion.
Day Trips from Brighton
Seven Sisters
Just a short drive from Brighton is the Seven Sisters Country Park, famous for its stunning white chalk cliffs. This is an ideal location for hiking, bird-watching, or simply enjoying the beautiful English coastline.
Devil's Dyke
Another must-see natural attraction is Devil's Dyke, a 100-metre deep V-shaped valley on the South Downs in Sussex. Offering breathtaking views, this location is also perfect for hiking, paragliding, and taking in the natural beauty of the surrounding area.
Practical Information
Brighton is easily accessible by train from London, and the city itself is quite walkable. However, for day trips, renting a car or taking a local bus is recommended.
Conclusion
Brighton stands as a beacon of LGBTQ+ inclusivity, offering a wide range of activities that cater to the gay traveler. From its bustling nightlife to its natural beauty, Brighton is a must-visit destination for anyone looking to experience British culture with an LGBTQ+ friendly twist. So pack your bags, book a stylish room at Snooze, and get ready to explore all that Brighton has to offer.
Related: London Is Gay at Heart