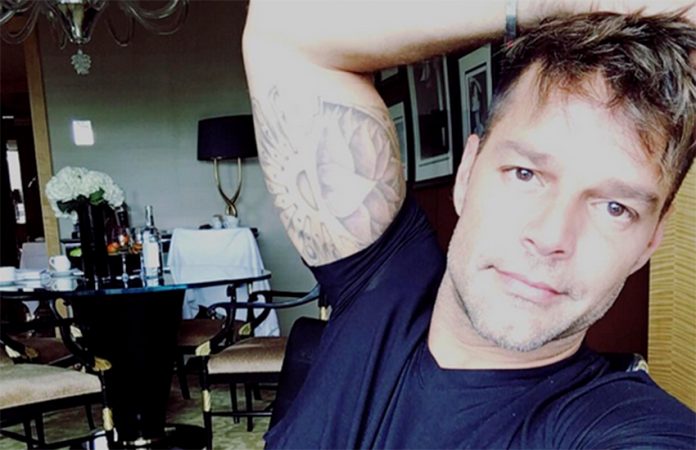 When little Ricky watched John Travolta in his underwear on Saturday Night Fever it stirred a few new unfamilar emotions in his evolving body.
The gay artist says the scenes of Travolta as Tony Manero were actually what made him realise he was gay.
Martin appeared on Watch What Happens Live and a caller asked him straight out what his first gay crush was.
And the latin singer replied:
"Saturday Night [Fever] with John Travolta."
"And that underwear scene where he stands up, sits down and he even puts it in order."
"I saw that movie back then like eight times and I didn't know why."
My oh my. Jean-Claude Van Damme's butt scene in Universal Soldier was my defining moment, but anyway. Andy Cohen asked Ricky Martin if he ever talked to Travolta about this, and Martin replied:
"I'm sure we've met, but no, I never told him, "You're my first crush!"
Martin didn't just go on the show to talk about his youth desires, he also talked about his future family plans.
He revealed that he's planning to have more children with fiancé Jwan Yosef.
"Of course I want a big family. It's funny because the way we do babies, I get to choose the sex. Definitely girls are coming," he said.
He and his fiancé Jwan Yosef already have two 8-year-old twin boys.