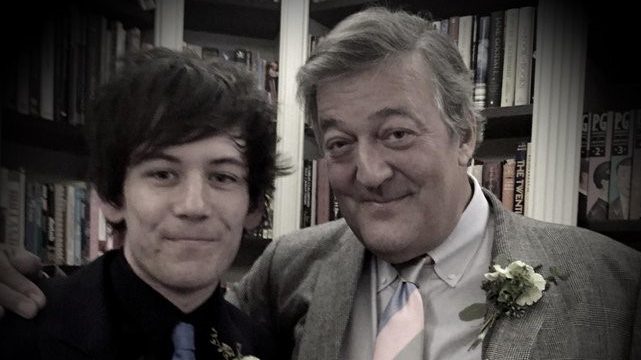 British actor/comedian Stephen Fry has made a brilliant 11-minute video that compares the British and the US healthcare systems
Stephen starts the video with telling the tragic story of a couple who has to drive their baby to the hospital for emergency surgery because they cannot afford an ambulance.
In the US, an ambulance can cost anywhere between $200 and $2000.
Shockingly, the US spends over twice as much per person on healthcare as the UK does, despite the UK having a free national health service. And the UK still far outranks the US for Care and efficiency.
Many of the the leading causes of death worldwide are higher in the US than in other countries, and lack of health insurance is associated with 45,000 deaths in America every year.
According to Stephen, a for profit healthcare system produces unnecessary medical care, and almost a quarter of all prescriptions and tests are unnecessary.
Related: The 10 Point Gay Wedding Checklist
About Stephen Fry
Stephen John Fry was born August 24, 1957 in Hampstead, London England. He currently resides in Los Angeles, California.
What is he famous for?
Stephen Fry is a prominent English comedian, actor and presenter. He is known as one half of the comedic duo Fry and Laurie, along with Hugh Laurie. He starred in the titular role in the 1997 film "Wilde" and played Melchett in the BBC series "Blackadder". His other credits include the TV series "Kingdom" and "Bones" as well as the 2005 blockbuster "V for Vendetta".
Fry wrote and produced the Emmy Award winning documentary series "Stephen Fry: The Secret Life of the Manic Depressive" as well as the travel series "Stephen Fry in America". He was host of the BBC's quiz show QI from 2003 – 2016.
Is Stephen Fry gay?
Fry came out as gay while attending Cambridge University. He has since become a vocal supporter and activist for gay rights.
In 2013, Fry hosted the show "Stephen Fry: Out There", which explores what it's like to be gay in different parts of the world.
He married his partner and fellow comedian Elliott Spencer on January 17, 2015.
Stephen Fry's social media accounts:
Twitter: https://twitter.com/stephenfry
Instagram: https://www.instagram.com/stephenfryactually
Related: Top 5 Gay Love Videos on YouTube