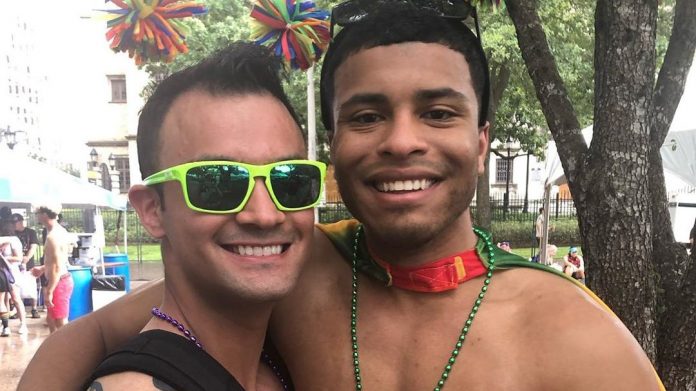 The US' fourth-largest city is a downright stylish getaway and is brimming with gay-friendly nightlife, hotels, events, and bars
A cosmopolitan city that blends Western and Southern heritage and style, Houston has been one of America's great boomtowns of the past decades.
Its once staid, business-oriented downtown has become a trendy district of restaurants, clubs, shops, condos, and hip hotels, along with an architecturally stunning baseball stadium.
Other central Houston neighborhoods, including gay-popular Montrose and up-and-coming Midtown, have also seen big changes for the better, helping to turn the nation's fourth-largest city into a lively and downright stylish getaway.
Houston acts as a cultural capital bridging the South and Southwest, with some of the best museums in the country. Cultural highlights include the Menil Collection, with works by Warhol, Leger, and Picasso in a space designed in 1987 by Renzo Piano.
Within walking distance are the Menil Collection's Cy Twombly Gallery, plus two independent facilities: the Rothko Chapel, which contains 14 large-scale Mark Rothko paintings commissioned for the chapel and a peaceful reflecting pool and plaza; and the Byzantine Fresco Chapel, which showcases two 13th-century frescoes rescued from war-torn Cyprus.
Many of the city's engaging attractions lie in the Museum District, south of downtown, anchored by lush Hermann Park.
Don't miss the Museum of Fine Arts, with its concentration of Impressionist, as well as Italian and Spanish Renaissance, pieces.
The Contemporary Arts Museum hosts reputable temporary exhibitions. And the city's Holocaust Museum has changing exhibits (which sometimes touch on the persecution of gays and lesbians) as well as a permanent display that includes artifacts and personal effects recovered from a Polish concentration camp.
At the northern tip of Hermann Park lies the Houston Museum of Natural Science, one of the nation's most-visited museums. Check out the Burke Baker Planetarium, which has a 25,000-square-foot tropical rain forest complete with butterflies. (No joke: Spray Calvin Klein's Obsession on your shoulder and the butterflies won't leave you alone!)
Houston's gay scene is centered in Montrose, an attractive neighborhood a couple of miles southwest of downtown, with a mix of early 20th-century homes and cottages and several newer pockets of condos and apartments.
At the epicenter, where Westheimer Road crosses Montrose Boulevard, you're within walking distance of countless gay bars and gay-friendly restaurants.
As you head farther west along Westheimer, you'll pass a number of antiques shops and funky boutiques. Consider taking a break from shopping with a meal at the homey Empire Cafe, which is set inside a converted vintage service station and offers splendid pizzas, hearty frittatas, and such breakfast treats as hot polenta with honey-cream and toasted almonds.
While Montrose has plenty of great gay-popular eateries, downtown Houston is where a number of top chefs are operating these days. Between downtown and Montrose, the city's Midtown neighborhood has one of the hottest real-estate markets in the country, as this once virtually deserted area booms with new condos and town homes. Cool restaurants are popping up, too.
Related: Gay Destinations on the Rise
Houston has a tremendous number of gay bars and clubs, and you'll easily find the perfect spot to fit your mood. Gay pride is celebrated in the end of June.
Houston's hotel scene has truly blossomed in recent years.
Located in the heart of Uptown Houston, the Royal Sonesta Hotel Houston is just a few blocks from The Galleria for shopping, dining and entertainment. This 23-story modern, West Houston hotel is located near the Museum and Theater districts, and just minutes from Downtown Houston.
Hotel Indigo Houston at the Galleria is attractively designed and furnished with a fresh modern feel. And Houston's museum and theater districts are short drive away.
A longtime favorite is in the Houstonian Hotel, an opulent old-world property in the upscale Post Oak section of the city.
Out toward the ritzy Galleria Mall, the trendy Hotel Derek is a super-sleek property done in bold colors with dramatic contemporary furniture.
Among downtown properties, the swanky Hotel ICON occupies the historic Union National Bank Building. The stunning rooms in this boutique property have the ambience of a decadent Parisian flat, with vibrant red drapes, plush bedding, and high-end toiletries.
Although it's not especially gay, the restaurant's uber-cool Whiskey Bar is a favorite downtown spot for cocktails – even if you're not staying at the hotel, consider having martinis here, as you observe the dramatic renaissance that is downtown Houston.
Related: Flourishing and Artsy San Antonio