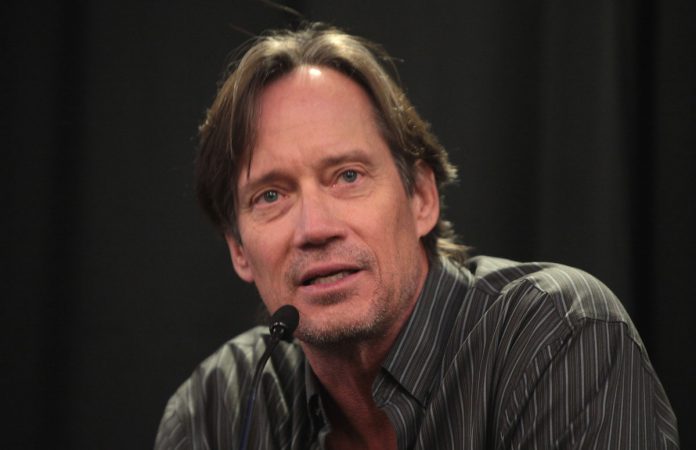 Hercules actor Kevin Sorbo has joined the list of actors who tells about sexual harassment in the entertainment industry
On Adam Carolla's podcast Tuesday, Sorbo claimed late Italian designer Gianni Versace made an unwanted sexual advance while he was working as a model.
"I've got my sexual harassment story," Sorbo told Carolla while they were discussing the Harvey Weinstein scandal.
Sorbo said that in 1984, Versace approached him at a dinner party in Italy: "He wanted to meet me because of my height. At 6-foot, 3-inches, he wanted me to do fashion shows with these 6-foot tall women."



"All of a sudden, his hand goes up my leg," says Sorbo. "Dude, you know I'm straight?" he told Versace.
"This is why I like you. You're not a girly man. You are a man's man," Versace told Sorbo. "In life, you must f*ck everything. You must do the dog, and the cat, and the boy, and the girl."
Sorbo declined and told Versace they were leading two different lifestyles, but they remained friends.
"He booked me for his fashion shows but I never got his campaign, but I knew the game, just like I know the game of Hollywood," Sorbo told The Hollywood Reporter in a follow up interview. "Casting couches have always been around. I don't play that game, nor do I care to."
Kevin David Sorbo – born September 24, 1958 – is an American actor. He is best known for his starring roles in two television series: as Hercules in Hercules: The Legendary Journeys, and as Captain Dylan Hunt in Andromeda.
Gianni Versace – born December 2, 1946 – was an Italian fashion designer and founder of international fashion house Versace. Openly gay, Versace and his partner Antonio D'Amico were regulars on the international party scene. Versace was murdered outside his Miami Beach home in 1997, at the age of 50.