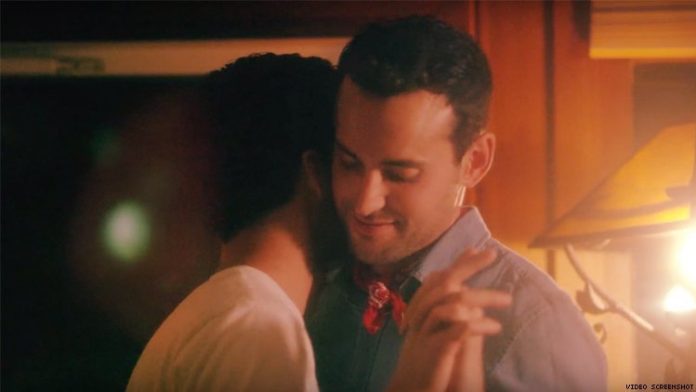 Kansas raised Country singer and songwriter Cameron Hawthorn is gay and in love with a man
And when country music is your trade, there is no better way to come out than in a music video dancing with your man to your own love song🥰
Cameron came out on March 8 as he released the video for his new single "Dancing in the Living Room."
The singer told The Advocate: "I remember always thinking how special it was to dance freely with my boyfriend in the living room of our apartment — being gay, it's not as easy to dance as a couple in public together as it is for a straight couple.
"I wanted to express how special that moment is for a couple, when it's just the two of you in the privacy of your own four walls."
Cameron immediately received an outpouring of support on social media and turned to Twitter to thank his fans.
He tweeted: "I dreamt of making this video after writing "Dancing in the Living Room", & I honestly never knew if I would. I'm extremely proud to release it today."
"I'm so beyond happy by all of the love pouring in for "Dancing in the Living Room". Wow.
"It has been an absolute delight reading your comments & messages.
"Thank you, thank you, thank you. Truly means the world."