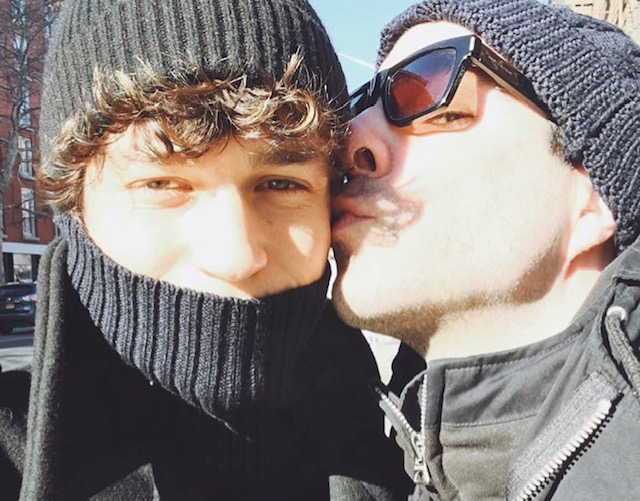 Gay actor Zachary Quinto and model Miles McMillan have split up after dating for six years
According to People magazine, the couple split up earlier this year.
A source close to the couple claims it all happened in a friendly manner and that there are no hard feelings between the guys.
Zachary and Miles started dating in 2013 and was considering getting married.
"We love each other and we talk about it, but we have no immediate plans," Zackary told E! News in 2015.
We hope both Zachary and Miles are ok and wish they find love again☹️
Related: Actor Anthony Rapp Celebrates Anniversary with His Boyfriend
About Zachary Quinto
Zachary John Quinto was born on June 2, 1977 in Pittsburgh, Pennsylvania, U.S.A. He now lives in Manhattan, New York City.
What is he famous for?
Quinto is an actor and producer most recognized for playing the role of Sylar in the TV series "Heroes" that ran from 2006 to 2010, and also for playing Spock in the 2009 movie reboot of "Star Trek" and the subsequent "Star Trek into the Dark" (2013) and "Star Trek Beyond" (2016).
Throughout his career, Quinto has been active in theatre. He has acted in a variety of plays from Beckett's "End Game" to Shakespeare's "Much Ado About Nothing".
In 2018 he starred in the Broadway production of "The Boys in the Band" alongside Jim Parsons and Andrew Rannells.
Related: Gay Videos on Amazon Prime
Is Zachary Quinto gay?
Quinto came out publicly as gay in an article for New York Magazine published October 17, 2011.
He was prompted to come out publicly after the suicide of a teenager, Jamey Rodemeyer who had been bullied for being gay.
Quinto stated that he felt "living a gay life without publicly acknowledging it is simply not enough to make any significant contribution to the immense work that lies ahead on the road to complete equality".
He has been a longtime supporter of gay rights and supports organizations such as the Trevor Project.
He was dating model Miles McMillan from 2013 to 2018.
Zachary Quinto's social media accounts:
Twitter: https://twitter.com/zacharyquinto
Instagram: https://www.instagram.com/zacharyquinto
Facebook: https://www.facebook.com/zacharyquintoofficial