International soft drink giant The Coca Cola Company just released a new commercial where a brother and a sister both are drooling over the super hunky pool boy and end up fighting to impress him.
It may not be as revolutionary as Disney including a gay character in their newest movie, but any little step towards normalizing homosexuality is defenitely a good thing.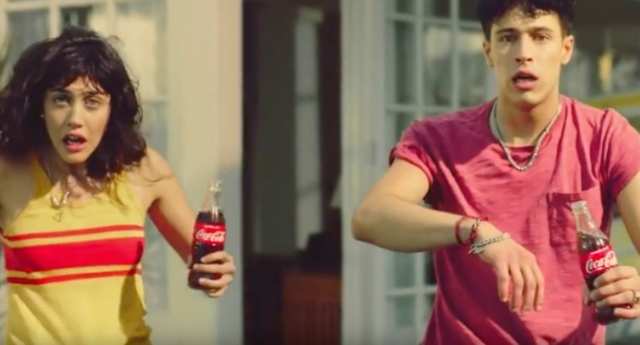 Well worth watching for the hot pool boy eye candy alone, the ad also has an interesting twist at the end. Watch and enjoy!
https://youtu.be/wWBQP-bxfX0
Spokeswoman Kate Hartman told The Huffington Post that the "Pool Boy" commercial was simply intended as a "human story where Coca-Cola plays a key role in the development of the drama."
"The story also includes a wink that touches on our point of view regarding diversity and inclusion," she said. "We are managing culturally relevant messages organically within our spots, not as the main subject of the story, but as subtext."
The ad, she noted, was representative of Coca-Cola's overall stance on the LGBTQ community and other minority groups. "We strive for diversity, inclusion and equality in our business," she said, "and support these rights in society through our work."