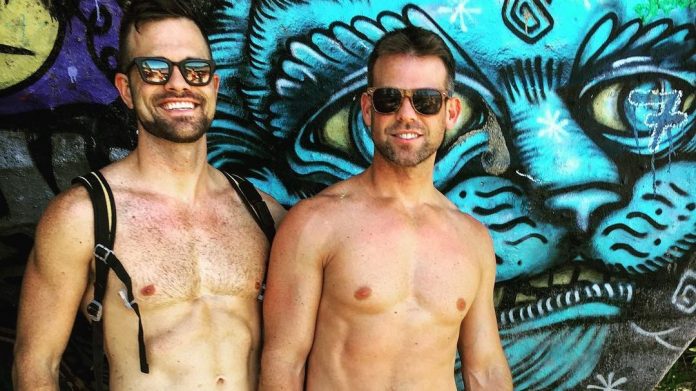 Portland has a progressive attitude that permeates every inch of the city
It's both a cliche and an injustice to compare Portland with Seattle and Vancouver, but people do it all the time – the three cities are, after all, the crown jewels of the Pacific Northwest.
Portland stands very much on its own, however, and despite its considerable growth in recent years, it retains a surprisingly intimate scale and low-keyed personality.
Gay and lesbian visitors will discover a city with no predominantly alternative neighborhood, but a progressive, welcoming attitude that permeates every inch of the city.
The city's strengths include a plethora of classy, gay-friendly, boutique-style hotels (many of them within walking distance of the city's best gay bars); a pedestrian-friendly downtown with lively cultural venues and engaging retail strips; and one of the most exciting restaurant scenes around.
Even better, accommodations and meals cost considerably less here than in other West Coast cities of comparable acclaim.
If it seems odd that you haven't heard more about Portland, keep in mind that locals are fiercely intent on keeping it from growing too big and too crowded – the city is, by design, a well-guarded secret.
Portland lies just below the confluence of the Columbia and the Willamette rivers. The Columbia forms the border between Washington and Oregon; from it, the Willamette twists in a southerly direction, bisecting the city and its attractive skyline.
In this eclectic city center, high-end boutiques border funky pawn shops, dapper bistros sit beside humble burger joints, and postmodern office towers rise above cast-iron Victorians.
Along the river, Tom McCall Waterfront Park stretches for more than a mile, providing a scenic venue for cycling, jogging, and sunning.
Brown baggers congregate at Pioneer Square, a tidy redbrick plaza at Yamhill Street and Broadway. Many high-end chain stores are clustered here, including NikeTown, the unabashedly commercial tribute to the Portland-based maker of athletic wear, and Nordstrom.
South of Pioneer Square the impressive Portland Center for the Performing Arts presents ballet, opera, and classical music, and the Portland Art Museum specializes in Native American, regional contemporary, and graphic arts.
A few blocks northwest lies the city's compact gay entertainment district, mostly along bar-studded Stark Street.
Vintage-clothing, book, and used-record shops line Burnside and Oak streets, including one of the nation's most famous bookstores, Powell's, which has an enormous LGBT section.
Across Burnside is Portland's hottest neighborhood, the swank Pearl District, where massive warehouse buildings have been converted into trendy loft-style condos and hip eateries.
The Pearl District's Bluehour is well-regarded for its inventive seafood, such as semolina-encrusted halibut with fava beans and an herb-risotto cake. The same culinary team is behind Saucebox, a self-consciously hip cafe delivering tasty multinational fare.
Budget time to explore Portland's Northwest neighborhood, along 23rd and 21st avenues, where upscale boutiques and restaurants proliferate.
From Northwest you're a short drive from Metro Washington Park Zoo, which anchors 322-acre, densely wooded Washington Park, opposite which sits the International Rose Test Garden; 10,000 bushes with more than 500 varieties are displayed within its 4 acres.
Just up the hill is a serene Japanese garden. The wooded grounds abut the 5,000-acre Forest Park, great for hiking and biking.
Across the Williamette River from downtown you'll find several neighborhoods acclaimed for their artsy feel, popularity with gays and lesbians, and wealth of great shopping and dining options.
The Hawthorne District might just be Portland's most lesbian-popular neighborhood, and it also has scads of pleasing retail and dining options, including the superb Castagna Restaurant, known for its creative regional Northwestern cuisine.
Bread and Ink Cafe is another Hawthorne favorite, captivating regulars with its Mediterranean, Mexican, and Yiddish fare (how's that for an unlikely trinity?). The cheeseburgers garner raves all around, as do the chicken enchiladas.
Nearby Southeast Stark and Southeast Belmont streets also hold a share of the area's coffeehouses, boutiques, and music clubs.
Other East Side neighborhoods of note include Alberta, Division/Clinton, and East Burnside. And the once derelict industrial area on the northeastern shores of the Willamette, the Lloyd District, now contains a convention center, sports stadiums, and the impressive 200-store Lloyd Center mall.
There are countless opportunities for getting out and enjoying the countryside within a short drive of Portland.
Rooster Rock (aka Cock Rock) State Park lies 20 miles east of the city in the scenic Columbia Gorge and is a favorite place for gay sunbathers.
Sauvies Island, about 8 miles northwest of Portland, has another scenic and scene-y clothing-optional beach with a decidedly gay following.
This area is also popular for kayaking and boating – you can rent kayaks or take tours from Scappoose Bay Paddling Center, and Portland's own Out Kayaking is a LGBT social group dedicated to this very activity – it welcomes visitors on its frequent weekend excursions.
In the other direction, magnificent Mt. Hood (elevation 11,300 feet) offers year-round skiing, great hiking, challenging rock-climbing, and plenty more to get the blood flowing.
In the same area, you can take a hair-raising whitewater rafting trip on the roiling Clackamas River.
And south of Portland, you'll find the fantastic Willamette Valley wine country, which has become internationally renowned for its pinot noir and pinot gris. Numerous wineries in the valley are open for tastings.
With one of the more pronounced and vibrant women's scenes on the West Coast, Portland has several popular lesbian bars and also many spots where both women and men congregate.
Stark Street has the bulk of the city's top gay clubs and after the bars close, gay meets grunge in the neighborhood's 24-hour diner, the Roxy; on any given night you'll see big hair, pierced extremities, lotsa muscle, leather, rubber, drag – you name it.
Old Town, a short walk from the Stark Street area, also has a handful of noteworthy gay hangouts, among them the upscale steak house Hobo's – this popular lounge has piano music nightly.
Portland abounds with distinctive hotels.
The famously gay-friendly Kimpton Group has a pair of gems. With the Hotel Monaco, Kimpton improved on a familiar Portland strategy: Take a classy old building and convert it into a charming hotel.
Many of the accommodations here are full suites, and the hotel has a spa and wellness center with massage services available. Guests are offered free use of bicycles and have access to the hotel fitness center.
You'll find the same level of quality at intimate Hotel Vintage.
Rooms in this restored downtown 1894 building are large and done in warm colors; many have two-person hot tubs and spiral staircases leading to second-story sleeping lofts. The hotel's Pazzo Ristorante serves exceptional contemporary Italian fare.
You'll find several more gay-friendly hotels of note around the city, some high-end, and some geared toward travelers on a budget.
On the inexpensive side, try the offbeat Ace Hotel, which is set inside a vintage 1912 building along Stark Street's gay bar strip.
There's a bohemian sensibility to the place, from the coffeehouse off the lobby to the contemporary paintings in the large but modestly furnished rooms.
Upscale choices include the Hotel Deluxe, a retro-cool property with plush rooms and one of the coolest little bars in the city, the Driftwood Room.
Its sister property is the even more stunning Hotel Lucia, a modern, artful lodging in the heart of downtown. Among the perks are iPod docking stations in every room.
Arguably Portland's most distinctive accommodations, however, are found at the Jupiter Hotel, which is just across the Willamette from downtown and is a favorite roost among hipsters, musicians, artists, and bon vivants.
The once prosaic motor court has been transformed into a mod boutique hotel with sleek furnishings and a playful sensibility. This is one hotel where you're never far from romantic inspiration.