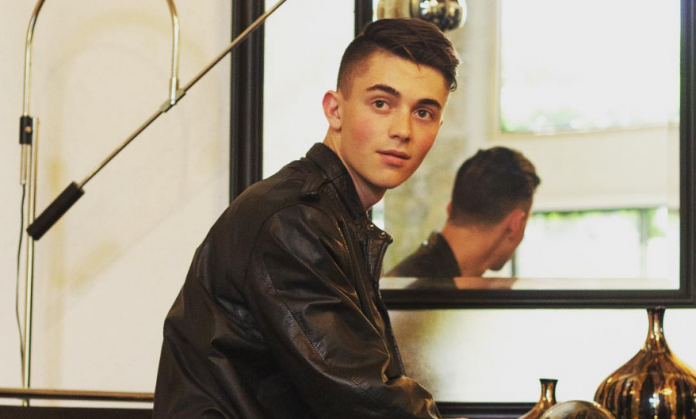 Greyson Chance, the 19-year-old YouTube star who was made famous by Ellen DeGeneres, has come out as gay.
Greyson's performance of Lady Gaga's 'Paparazzi' at a sixth-grade talent show has had almost 60 million on YouTube views since 2010.
When the 'Paparazzi' performance went viral, Ellen invited him to her show and subsequently signed him to her label, eleveneleven.
Ellen was also quick to congratulate him when he just came out. ".@greysonchance, I was proud of you when we met 7 years ago and I'm proud of you now," she wrote on Twitter after Grayson posted his coming out statement on Instagram.
Related: 'Heroes' Actor Thomas Dekker Comes Out As Gay
"The decision to write this came after I received a message from a brave individual. Such message inspired me to shed light on an aspect of my private life which I have kept distant from my career in music," Grayson writes in his Instagram post (which has later been removed).
"I came to fully recognize that I was gay when I was sixteen. I decided not to publicize my sexuality largely due to a matter of privacy, as I was still trying to find comfort and confidence within my own skin."
Here's Grayson performing 'Paparazzi':