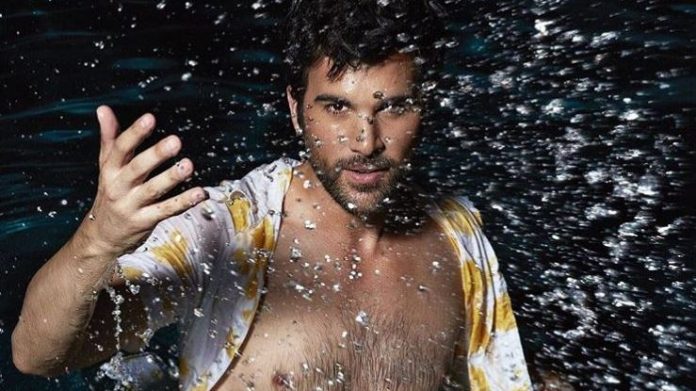 'Fuller House' star and 'Dancing With The Stars' contestant Juan Pablo Di Pace recently came out in an emotional speech at a TedX event
The 39-year old Argetinian actor/musician/director talked about how anti-gay slurs shaped him as a kid and about how essential it is that you dare to embrace who you are. The same goes for the people around you.
"Acceptance was my fuel, and when that is the case, like an addict, you do whatever it takes to get a fix," he said. "I figured, if I changed my f*cking self, I could be in."
Juan Pablo was raised a conservative Catholic and was struggeling with accepting his sexuality long into his adulthood.
When he was cast as Jesus in the NBC miniseries 'A.D. The Bible Continues,' he even challenged God in his search for acceptance.
"Many years later and still justifying my being gay with my critic, I get offered the role of a lifetime: Jesus Christ," he says. "Of all the people in the world that could play this part, they gave it to me."
"So there I am, hanging on the cross […] in Morocco […] and I look up at the sky, and I think, 'You could still strike me down with lightning. Are you sure you want me to play your son?' Instead, what I felt was an overwhelming feeling of love and acceptance and freedom that I could never even put into words. A message from God? Maybe."
Related: Gay Videos on Amazon Prime
Juan Pablo has some advice for everyone that are struggling to accept their sexuality: "It's your responsibility to grab whatever life gives you and make something out of it, even if it's painful, because that's life."
"It's not a magic thing. There's no magic wand. It takes huge amounts of courage and bravery to do this," he adds.