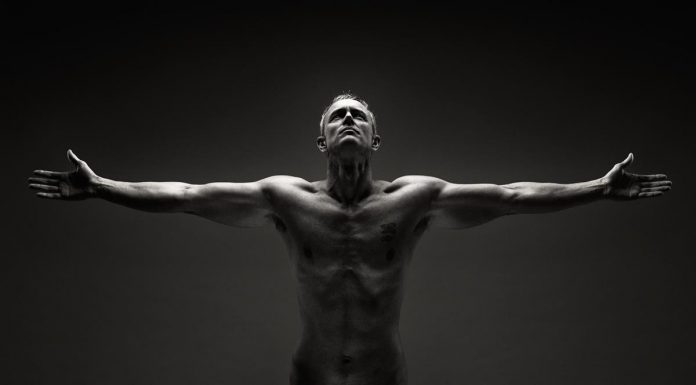 Six-time world champion and Olympic champion Mark Foster comes out at the age of 47, but wishes he would have come out earlier
The Bristish athlete opened up in an interview with The Guardian.
"It's not like I've been pushed to come out. I've just swerved and swerved. Telling half-truths and not being my true self is only hurting me.
"I'm 47, a middle-aged man, and I'm no longer competing. And I'm not the first gay sportsman to come out. Gareth Thomas and Tom Daley led the way.
"I tiptoed around the issue for so long. I got really good at the dance of telling half-truths. I've supported the Terence Higgins Trust, Stonewall, Ben Cohen's Stand Up to Bullying campaign. But I've always done it under the radar."
Related: World Champion Athlete Shawn Barber Comes Out as Gay
https://www.instagram.com/p/BbeT4OrH3J1
Foster believes his late coming out may have hurt his carreer.
"A mate of mine, who swam for Australia, said: 'The reason you never won Olympic gold is that you were afraid of the spotlight. You never wanted to show the real you.' I don't know if that's true but when you've spent your whole life shying away from scrutiny it must have some impact. I've lost races and broken world records by 100ths of seconds. I'm not saying I would've won the Olympics but, if I wasn't subconsciously processing all this stuff, I would have achieved more."
Foster says he now feels he can talk about his private life on his own terms.
"When I was younger, I thought my feelings were just a phase. I had girlfriends. I never had a boyfriend. But I had sexual experiences with boys. At swimming competitions I would go with women to divert attention from the real me. It's not like I didn't enjoy the act – I just preferred boys. But I accepted I was gay when I fell in love with my first partner, Vincent."



About Mark Foster
Mark Foster was born in Billericay, Essex, UK on 05/12/1970.
What is he famous for?
Mark Foster is an athlete and TV personality. He is best known as a former competitive swimmer who represented Great Britain in the Olympics and world championships. He is a world champion and won numerous medals in international competition during his long career. He competed primarily in butterfly and freestyle at 50 metres.
Foster is also a frequent expert analyst at swim championships for BBC Sport.
Is Mark Foster gay?
Mark Foster came out as gay in November, 2017.
"It's not like I've been pushed to come out," the former world champion swimmer said in an interview with The Guardian. "I've just swerved and swerved. Telling half-truths and not being my true self is only hurting me. I'm 47, a middle-aged man, and I'm no longer competing. And I'm not the first gay sportsman to come out. Gareth Thomas and Tom Daley led the way."
Mark Foster's Social Media accounts:
Twitter: https://twitter.com/MarkFosterSwim
Instagram: https://instagram.com/markfosterswim
Facebook: https://facebook.com/MarkFosterSwim
https://www.instagram.com/p/BQmrmt1AOVA/