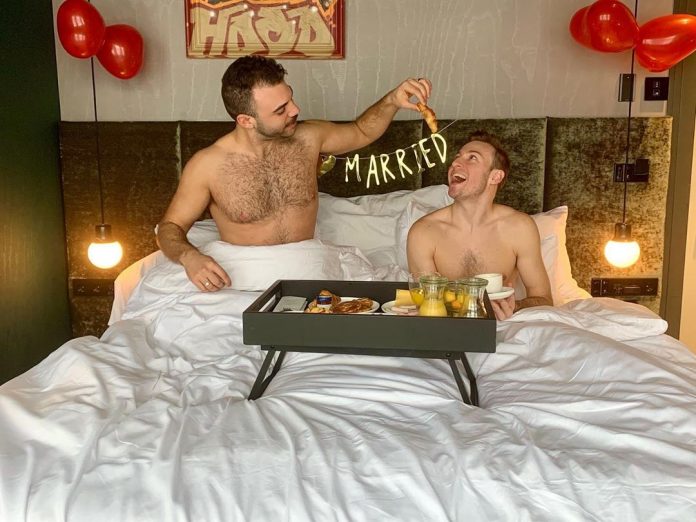 Australian diver Matthew Mitcham married his partner Luke Rutherford on Feb. 25 in a Belgian castle
Matthew became historic as the first openly gay athlete to win an Olympic gold medal when he won the 10 Meter Platform Diving at the 2008 Olympic Games, in Beijing, China.
He still holds the record for earning the highest score (112.10) for a dive in Olympic history with four perfect 10 scores from judges.
Matthew and Luke formally got married in England in early February, but they held the ceremony at the historic Chateau de Halloy in Ciney, Belgium on February 25th together with family and friends.
In a heartfelt Instagram post on Instagram, Matthew writes: "After a sustained period of lovely gestures, loyalty, gazing adoringly and many trips to Ikea, I managed to trick [Luke Rutherford] into falling in love with me, proposing to me and finally marrying me. Now he's stuck with me forever and ever, ha!"
The couple met when Luke visited Australia in 2018 and Matthew moved to England to stay with his boyfriend when Luke's Australian visa expired.
Matthew and Luke are currently on their honeymoon in Amsterdam, Holland.