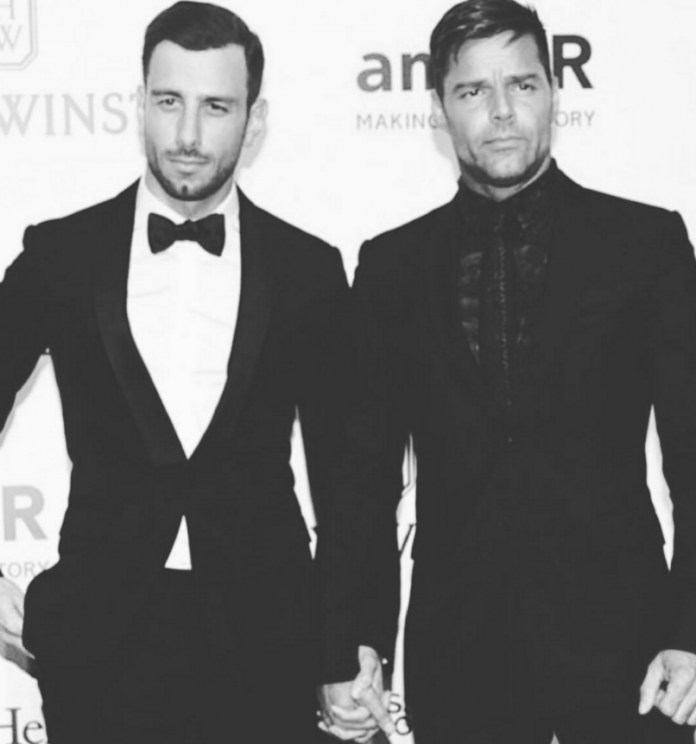 Latin singer Ricky Martin has found love again with Swedish heartthrob Jwan Yosef
In 2009, "Livin 'La Vida Loca" singer Ricky Martin (44) came out of the closet, and told the world that "his heart may belong to both a man and a woman."
In 2014, the singer broke up with his boyfriend Carlos Gonzalez Abella after four years together, and since since then it has been quiet on the love-front for the single dad.
Together with a Swede
Now, however, Martin finally has found love again. According to Latin Times, his new boyfriend is the Swedish heartthrob Jwan Yosef (32).
The couple appeared publicly together for the first time on Saturday when they walked the red carpet together at a gala event in Sao Paulo in Brazil.
Holding hands and almost unable to take their eyes off each other, the cute couple happily posed in front of the press.
The singer has also posted a picture of the two, hand in hand, on the red carpet with the short comment "Yup."
Related: I'm Scared of Telling Them I'm Gay
According to Latin Times, Martin and Yosef been spotted together many times in recent months, including in New York and Tokyo.
Martins new flame is born in Syria, raised in Sweden and is now living in London.
Out of the closet for the children's sake
In 2008, Ricky Martin became a single father of two twin sons, Matteo and Valentino, who were born via a surrogate mother.
Two years later, Ricky Martin chose to confirm the rumors that had been swirling around him for years. On his official website he revealed that he was gay and at that it was his new role as a father that had given him the strength to come out.
"To keep living as I did up until today would be to indirectly diminish the glow that my kids were born with," Martin wrote. "These years in silence and reflection made me stronger and reminded me that acceptance has to come from within and that this kind of truth gives me the power to conquer emotions I didn't even know existed."