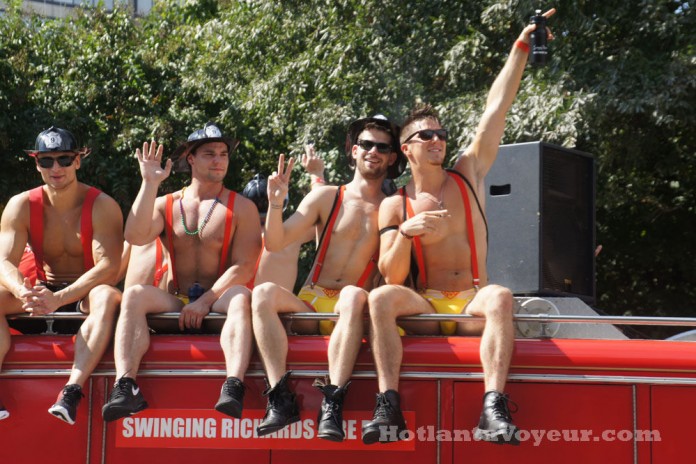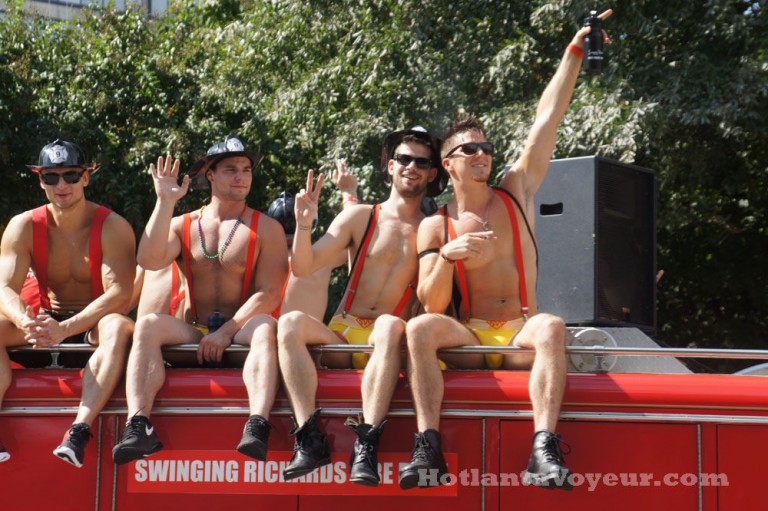 A detailed itinerary for enjoying the perfect gay Atlanta weekend
The cultural and commercial capital of the Southeast, Atlanta has also rapidly become one of the nation's true A-list gay destinations, with its hugely visible and dynamic LGBT scene and a wealth of accommodations, nightspots, restaurants, and shops with strong ties to the community. As the major hub of Delta Airlines, it's also an easy city to reach from most of North America, making it an ideal destination for a long weekend.
Atlanta's a sprawling metropolis that can feel a little intimidating to first-timers, especially those with just a few days on their hands. With this in mind, here's a detailed itinerary for enjoying the perfect gay Atlanta weekend.
Related: An Atlanta Nightlife Primer
Your first night, consider dining somewhere simple yet sophisticated, such as One Midtown Kitchen, a stylish and contemporary restaurant just northeast of Piedmont Park that serves some of the city's most memorable regional American fare. The dining room is energetic and frequently quite loud, while the back porch is quieter and offers a beautiful view of the park and the city skyline. The wood-roasted pizzas are exceptional, and the price-tiered wine list is outstanding.
Depending on how worn out from you are from your travels, you might just want to retire early to your hotel to get a head start on the next day. But Atlanta does have a nice mix of relatively easy-going gay bars where you can simply relax and sip a cocktail or two. Try Burkhart's Pub or Amsterdam in Midtown, or Mary's, a fun-loving and quirky lounge in the artsy neighborhood of East Atlanta Village. Blake's on the Park is the perfect place to carry on into the wee hours, if you've the energy and inclination for late-night schmoozing, boozing, and cruising.
Plan Saturday as your opportunity to partake of Atlanta's several must-see attractions. If you're up to it, you could take in three or four sights, spending a couple of hours at each one, or just focus on one or two. The city's most exciting draw is the phenomenal Georgia Aquarium, the largest such facility in the world, at 8 million gallons. Some 500 species of fish live in this dramatic downtown aquarium that opened in November 2005. Another must is Midtown's High Museum of Art, which underwent a spectacular expansion in 2006.
If you have time on Saturday (or some free moments during another day of your visit), try stopping by some of the other intriguing museums in town, such as the Martin Luther King Jr. National Historic Site, the Margaret Mitchell House & Museum, or the Jimmy Carter Library and Museum – all excellent places to learn about 20th-century icons with close ties to Atlanta.
If the weather's cooperating, do not miss the 15-acre Atlanta Botanical Garden, which adjoins leafy Piedmont Park (a favorite haunt of the city's gay sun-worshipers and outdoorsy types) – here you'll find one of the world's most important displays of tropical orchids. Fans of soda won't want to miss the home of the World of Coca-Cola, a giddy tribute to Atlanta's most famous export. Or take a tour of Anderson Cooper's professional domain, CNN Studios. Atlanta does not lack for engaging diversions.
At some point during the late morning or early afternoon on Saturday, set aside an hour or two for a festive brunch at one of the city's definitive gay brunch spots, perhaps Einstein's or the Flying Biscuit, both of which are in Midtown. Flying Biscuit has the edge when it comes to food – the turkey meatloaf sandwich with roasted red peppers and the organic oatmeal pancakes topped with peach compote are both sublime. But the food at Einstein's is plenty good, and this historic bungalow with hip decor and a breezy patio has the more appealing setting.
For dinner on Saturday night, you might go with a venue that's loud and lively, such as Joe's on Juniper. This popular hangout is a great choice for lunch or late night dining. Hot wings, calamari, big burgers and serious martinis are the stars of the menu. Expect plain-jane food and a very attractive waitstaff.
Or instead opt for a romantic, swell-elegant dining room that's more appropriate for a special occasion. In this case, book a table well in advance at Canoe, a refined restaurant set on the banks of the Chattahoochee River and known for such deftly prepared contemporary American cuisine as pistachio-seared goat cheese with lemon-olive-oil-and-rosemary dressing, and cider-braised pork belly with polenta, grilled endive, roasted apples, and gorgonzola.
Revelers can take to the town on Saturday night, checking out some of the jumpin' gay Atlanta dance clubs – there's something for every taste. Swinging Richards is the largest all male dancer bar in the U.S. with male dancers doing the full monty. Xcess Ultra Lounge and Bulldogs are your best bets if you're looking for the city's top gay African-American hangouts, while Heretic Atlanta and Atlanta Eagle attracts the leather-and-uniform crowd.
One perfect way to spend Sunday is to explore Atlanta's many cool neighborhoods, several of them generating plenty of buzz these days for their mix of inviting neighborhood cafes, edgy art galleries, and indie shops and boutiques.
Start off in the rapidly up-and-coming Castleberry Hill area, just west of downtown. This patch of handsome warehouses and industrial buildings has grown into a hip arts district, with a number of provocative galleries, mostly set along Walker and Peters streets.
You can begin your explorations with lunch at the superb (and gay-owned) No Mas Cantina, a festive Mexican restaurant that serves tantalizingly good tortilla soup and fish tacos. It's attached to a dramatic home-furnishings store filled with stunning, handcrafted furniture and decorative arts from Mexico.
There are plenty of other neighborhoods of note. Inman Park, Atlanta's first suburb, lies just east of downtown. The area had become run-down and derelict before gay and African-American gentrification took hold in the early '80s, with the restoration of many of its elaborate Victorian houses.
More recent targets of gay-fronted gentrification include Grant Park, Cabbagetown, and East Atlanta Village. And then there's arguably the city's best district for funky browsing and window-shopping, Virginia-Highland, which also abounds with terrific restaurants.
A fine bet for a memorable Sunday dinner is Mary Mac's Tea Room with its wonderfully fattening and delicious traditional Southern fare. In fact, in March of 2011 The Georgia House of Representatives created Resolution 477, in which Mary Mac's was officially declared to be Atlanta's Dining Room.
As you decide on where to roost for your gay Atlanta weekend, keep in mind that the city's most gay-popular neighborhood, Midtown, also has a nice range of hotels, including a smattering of popular chain properties – Courtyard by Marriott, W Hotel, Loews, and Hilton among them.
For the ultimate cushy experience, go with Midtown's skyscraping Four Seasons, a striking, 20-story hotel that's a short walk from Piedmont Park, gay nightlife, and Midtown museums. The massive rooms have marble bathrooms with deep soaking tubs, and a handful of units have private terraces with expansive city views. The hotel's 12,000-square-foot spa is one of the finest in the state – opt for an organic green-tea-and-Dead-Sea-salt body scrub for the height of pampering.
A sleek, smart, and affordable hotel option in Midtown is the whimsically decorated Hotel Indigo. Intercontinental Hotels has developed this stylish boutique-hotel brand and has made a enthusiastic effort to market it strongly to the gay and lesbian market. With weekend rates among the cheapest in the neighborhood, the Indigo nevertheless offers plenty of perks: artful, modern rooms with Nantucket-inspired blue-and-white furniture; high-speed Internet, dual-line phones, and well-designed work spaces; and miniscule but cleverly designed bathrooms with high-end bath products. There's also a 24-hour gym and a dapper little coffeehouse with comfy seating off the lobby.
The Indigo is right across the street from the city's historic Fox Theatre, and beside another outstanding hotel, the imposing Georgian Terrace Hotel. This 1911 grande dame hosted the opening reception for Gone With the Wind in 1939, has served the likes of Tallulah Bankhead and Rudolph Valentino, and contains some 300 spacious suites filled with reproduction antiques. If at all possible, time your stay when there's a musical or comedy show at the Fox. This ornate and lavishly restored 1920s theater is one of the few places in thoroughly modern Atlanta to get a true sense of the city's rich heritage.