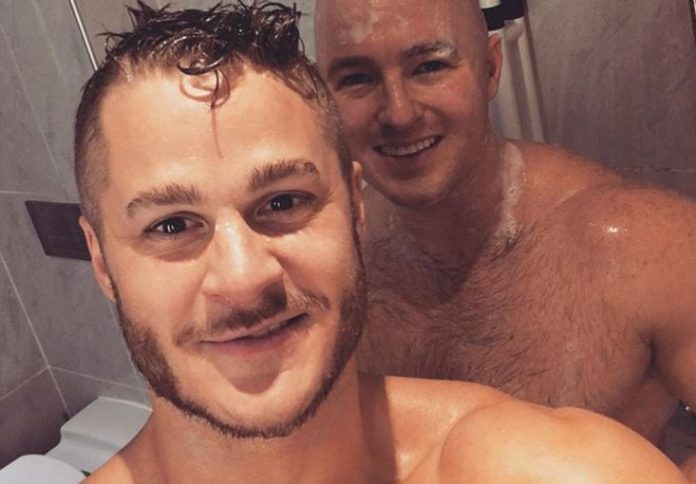 Celebrity Big Brother star Austin Armacost joins the cast of Jack and His Giant Beanstalk, an 'adults-only' pantomime
Austin is taking over the lead after Geordie Shore star Scotty T pulled out at the last minute.
"It was all very last minute and apparently due to illness," writes The Sun Online.
"They are all annoyed as the show starts in three days."
Jack and His Giant Beanstalk is touring the UK this month, but so far the tickets have been moving slow.
About Austin Armacost
Austin Armacost was born on March 28, 1988 in Indianapolis, Indiana, U.S.A. He splits his time living in New York, Los Angeles and the U.K.
What is he famous for?
Armacost is a model and reality television star. He was first featured on Logo TV's "The A-List: New York" in 2010. The show followed 6 bisexual and gay men living in New York City. In 2015, Armacost was runner-up on "Celebrity Big Brother", season 16. In 2017, he returned to season 19 of the same show but placed 15th.
He is often featured in British tabloid magazines, where his lifestyle is depicted as provocative and controversial. He currently owns a line of underwear.
Is Austin Armacost gay?
Austin Armacost is openly gay. He has hosted PRIDE events in cities throughout the UK including Liverpool and Birmingham. Before gay marriage became legal in the U.S., Armacost was married for 8 years to a British man, Jake Lees. They divorced in 2016.
When compared to fellow "Celebrity Big Brother" contestant Perez Hilton, Armacost said he would like to "redeem gay American men and America as a whole".
Austin Armacost's social media accounts:
Twitter: https://twitter.com/austinarmacost
Instagram: https://www.instagram.com/austinarmacost
Related: 'RuPaul's Drag Race' Wins Emmy for Best Reality Competition