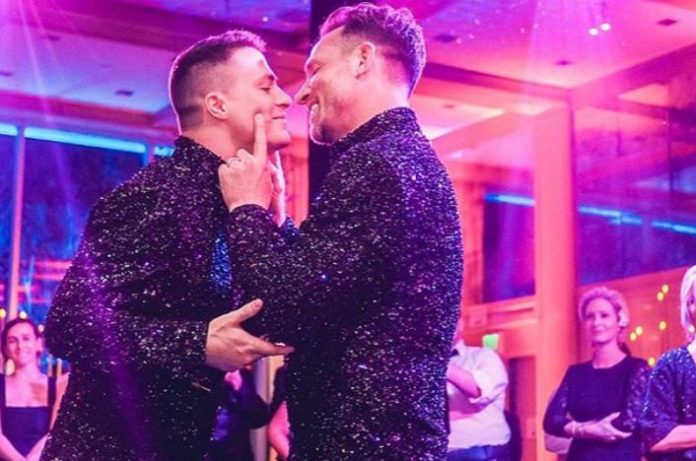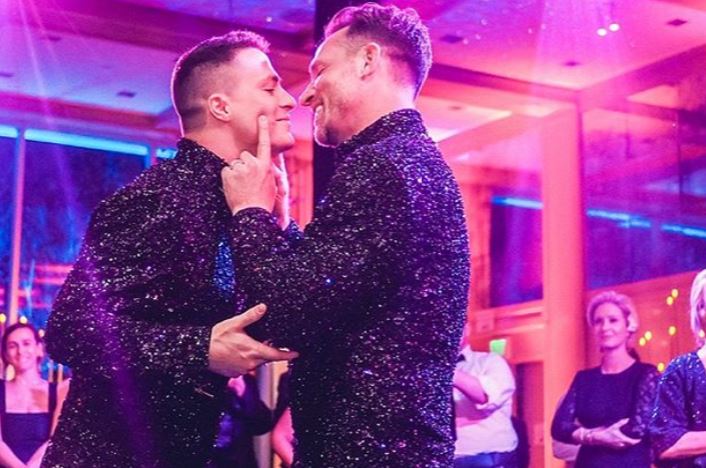 Actor Colton Haynes and husband Jeff Leatham

have filed for divorce again

only a few weeks after getting back together

The two filed for divorce on December 13 and Haynes requested his husband receive no spousal support.

Just back in October, Colton Haynes was celebrating his first anniversary with husband Jeff Leacham.

Colton wrote on Instagram: "Can't believe it's already been 1 yr. since we got married @jeffleatham 🙂 Happy Anniversary my beautiful husband ❤️❤️❤️"

In May all the major gossip magazines reported about rumors that the duo had split and was planning to divorce.

The guys had supposedly unfollowed each other on Instagram and there were claims that Haynes had deleted all the pictures he had posted online of them together.
Related: Colton Haynes: I Lost My Virginty At 13
About Colton Haynes
Colton Lee Haynes was born July 13, 1988 in Andale Kansas, U.S.A. He currently lives in Los Angeles, California, USA.
What is he famous for?
Haynes is an actor model and singer. He is most famous for playing the starring role in MTV's "Teen Wolf".
More recently Haynes played the supporting role of Roy Harper (or Arsenal) in the CW superhero series "Arrow". He has also appeared in "American Horror Story: Cult".
He has modeled since the age of 15 for brands including Abercrombie & Fitch, Ralph Lauren and JC Penney.
Haynes' forays into music include a cover of the song "19 You + Me" with the band New Heights as well as releasing the song "Baby It's Christmas" with Travis-Atreo.
Is Colton Haynes gay?
At 14, Haynes came out as gay to his family and friends and was met with severe bullying at school. His older brother would meet him between classes to protect him.
Haynes describes his mother's reaction as dismayed. Later that same year his father committed suicide and Haynes believed his sexuality was to blame for his father's death.
In 2006, Haynes was featured in a photo shoot for Myspace and XY magazine in which he and his then boyfriend were shown in sexualized poses.
As Haynes later went on to gain recognition in Hollywood, he was met with controversy as his team attempted to bury and distance him from those photos and any claims that he was gay.
Haynes regrets this time in his life, explaining that he was young and led to believe that he couldn't achieve fame if he was out publicly.
Haynes finally came out to the public in May 2016 in an interview with Entertainment Weekly.
Colton Haynes' social media accounts:
Twitter: https://twitter.com/ColtonLHaynes
Instagram: https://www.instagram.com/coltonlhaynes/
Facebook: https://www.facebook.com/Colton-Haynes-148978021935466
Related: Colton Haynes Lashes Back Against Coming-Out Criticism