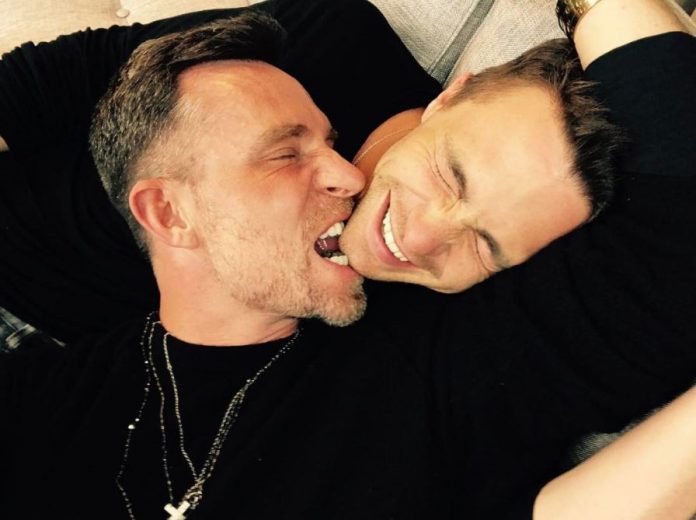 Colton Haynes had his first sexual experience with both a guy and a girl when he was 13
The Arrow star appeared on Andy Cohen's Sirius XM show Monday and told the talk show host about some of his first sexual encounters.
"I lost my virginity at 13 to a girl and a guy," the newly engaded actor told Cohen. "I've never said that before. The girl was two years older than me, and the guy was, I would say, around 16… Everyone participated. It was a real first time. It was exciting."
Colton Haynes said that he experimentet with both girls and boys during his high school years, but that he new that he was gay when he was 14.
However, it wasn't until last year that he came out publicly and the actor says he was pressured to stay in the closet by Hollywood.
Related: Colton Haynes Lashes Back Against Coming-Out Criticism
"I was literally told from the day that I moved to Los Angeles that I could not be gay because I wouldn't work," he said. "My management team told me I couldn't be this way and they tried to set me up with girls… It was horrible."
Colton Haynes claims that coming out as gay has made him happier than ever, but that it was a bittersweet end to a longtime struggle that began at home.
"I'm the last person in the world who would say, 'Oh, my dad – pity me.' But I was told that my dad killed himself because he found out I was gay. So, of course, I lost it and was like, 'How could you say something like that?' " the 28-year-old actor revealed in an interview with OUT magazine.
Now, Haynes seems to be happier than ever. He recently got engaged to his boyfriend, celebrity florist Jeff Leatham.
Related: Colton Haynes and Jeff Leatham Are Engaged
https://www.instagram.com/p/BQuPxzojUi1/