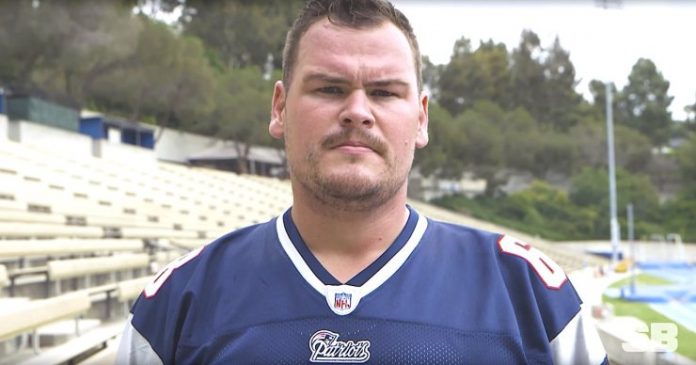 Former New England Patriots star Ryan O'Callaghan was struggling with the pain of being gay
O'Callaghan was drafted by the New England Patriots in the fifth round of the 2006 NFL Draft and later played for the Kansas City Chiefs.
In an interview with Outsports, the former athlete tells that he was struggling with accepting his sexuality throughout his professional career.
Related: Bisexual Pro Wrestler Proudly Shows Off His Boyfriend
"If you're a gay kid and you hear someone you love say 'fag,' it makes you think that in their eyes you're just a fag too," O'Callaghan told Outsports on a recent visit to Los Angeles for his first-ever Pride celebration. "That got to me a lot."
"I was abusing painkillers, no question. It helped with the pain of the injuries, and with the pain of being gay. I just didn't worry about being gay when I took the Vicodin. I just didn't worry," he says.
He continues: "As long as there are people killing themselves because they are gay, there is a reason for people like me to share my story and try to help. People need to understand that we are everywhere. We're your sons, your daughters, your teammates, your neighbors. And honestly, even some of your husbands and wives. You just don't know it yet…It's not always easy being honest, but I can tell you it's much easier and more enjoyable being yourself and not living a lie."
See the interview below: