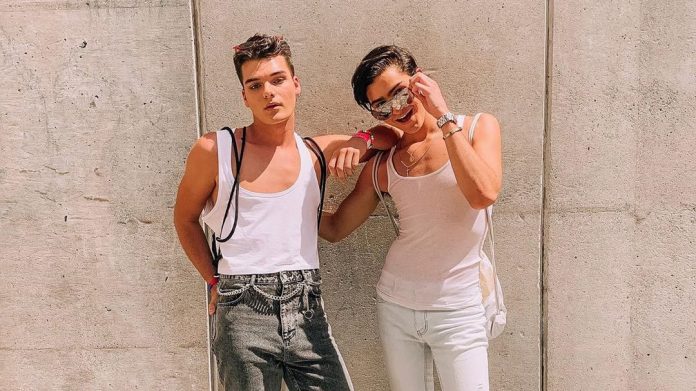 The city is on a path to revitalization and you will get surprised by the vitality of Detroit's lively gay nightlife scene
Detroit has done a terrific job in recent years remaking its image, which suffered terribly through the shaky economic times of the global financial crisis.
Word is gradually spreading that America's 23rd largest city (population 670,000) rivals many of the nation's top destinations when it comes to museums, the performing arts, and professional sports.
In the Midwest, only Chicago has a better-endowed cultural scene. And with hotel rates and restaurant prices lower than in other large U.S. cities, Detroit's many strengths make it an excellent destination for a long weekend.
Even if you don't come to museum-hop or attend the opera, consider Detroit's lively gay nightlife scene. Visitors are often surprised by the vitality and the variety.
Racially, Detroit has one of the most integrated gay bar scenes in the country – not surprising since the city has a longstanding African-American heritage and the largest NAACP membership in America.
Detroit is also a big sports city, and bowling on Sundays is a weekly ritual for many in the gay community.
Going Downtown
Whatever your agenda, plan to spend some time exploring downtown.
Here the five shiny black cylindrical towers of the GM Renaissance Center have been a fixture of the city skyline since 1968. The complex's 73-story main tower has an observation deck with commanding views.
Most of the rest of the building contains the upscale Detroit Marriott at Renaissance Center, whose handsomely furnished rooms offer panoramic views of the city – this is the place to stay if you're seeking a great central location and a bit of glamour.
There are a handful of mid- to luxury-priced hotels in this neighborhood. The sleek Atheneum Suite Hotel is a particularly good option. This converted warehouse has spacious rooms that open around a central atrium; each suite is outfitted with a large sitting area, two TVs, and a marble bathroom (and, in many cases, a big hot tub).
It's right by the city's lively Greektown, whose commercial spine – Monroe Street – is lined with tavernas. You can also test your luck gambling inside the Greektown Casino.
Walk along downtown's main drag, Woodward Avenue, and you'll come upon a stellar theater district, a highlight of which is the 1927 Fox Theatre, a fantastically elaborate C. Howard Crane creation whose Arabian tent-inspired design incorporates Siamese, Byzantine, and Chinese elements.
Within walking distance is the Bonstelle Theatre, where Lily Tomlin got her start, and Orchestra Hall at the Max M. Fisher Music Center, home of the Detroit Symphony.
Also note the Detroit Opera House, which boasts one of the world's largest stages, and the historic Music Hall Center for the Performing Arts.
Continue northwest to reach the Cultural Center district, which is flanked on the west by Wayne State University, where the local organization Preservation Wayne conducts walking tours of the neighborhood (also of the theater district, African-American historic sites, Eastern Market, the auto barons' mansions, and other important Detroit areas).
The district's top draw is the Detroit Institute of Arts, whose central foyer contains spectacular Depression-era frescoes by Diego Rivera. DIA is also home to the Detroit Film Theatre, which screens new, independent, and sometimes gay-themed films.
Related: Top 5 Gay Love Videos on YouTube
Just north is the Detroit Historical Museum, a highlight of which is the Costume History Collection, which contains some 30,000 garments and accessories.
The Motown Historical Museum is another area must-see, where you can learn about everybody from Marvin Gaye and Diana Ross to the Jackson 5 and the Four Tops.
There's also a charming accommodation nearby, the historic Inn on Ferry Street, where history comes alive and old-world elegance blends with contemporary amenities in the heart of the Detroit city center..
Within Detroit's city limits, you'll find a handful of gay nightspots.
Venturing Up the Woodward Corridor
To get a full sense of everything metro Detroit has to offer, plan to spend some time venturing out of Detroit proper, as many worthy attractions – as well as the heart of the gay scene – lie outside downtown.
The first town you reach heading northwest along Woodward Avenue is Ferndale, a formerly working-class community that has developed cachet among young, forward-thinking professionals and artists in recent years, including quite a few gay folks.
Its main drag, West Nine Mile Road, has a bounty of cool boutiques, vintage clothiers, and home-furnishing shops.
The next town up Woodward Avenue, Royal Oak is a bastion of hip restaurants and liberal counterculture. Offbeat boutiques, antiques shops, and tattoo parlors are clustered together downtown.
Woodward Avenue continues northwest through Birmingham, a tony and aesthetically more conservative community with a pleasant downtown filled with upscale shops and restaurants.
Next comes ritzy Bloomfield Hills, site of the Cranbrook Educational Community, a 315-acre campus with two prep schools, an acclaimed art and design museum, and the prestigious Cranbrook Academy of Art (a graduate university). Cranbrook earned international acclaim when Finnish architect Eliel Saarinen moved here in the 1920s to design the compound.
To Your East…
East of downtown is 1,000-acre Belle Isle, an urban retreat in the middle of the Detroit River, little more than a stone's throw from Windsor, Ontario.
The park has a fine beach, the nation's oldest freshwater aquarium, and good jogging, biking, and blading paths.
Back on Jefferson, continue east through Indian Village, where many of Detroit's first industrial magnates built their homes. Along here, too, is historic Pewabic Pottery, one of only two potteries still in existence that were established as part of the Arts and Crafts movement in the early 20th century. You can take a tour or just browse the wares in the extensive gift shop.
Jefferson turns into Lake Shore Drive outside Detroit, and winds alongside Lake St. Clair through the five ultrawealthy Grosse Pointe communities.
Along this drive are the homes of numerous Dodges, Chryslers, Fords, and Fishers. Serene grounds surround the most remarkable of the auto barons homes, the Edsel and Eleanor Ford House, which is a favorite for touring.
And Going West…
Head west from Detroit via I-75 to reach Dearborn, the heart of the city's auto-manufacturing heritage.
Here you can tour the Henry Ford Museum and Greenfield Village, a truly fascinating 81-acre complex of historic homes and structures moved here from across the country, as well as an incomparable museum that traces the development of American technological innovation over the generations.
Related: Gay Houston – A Stylish Getaway