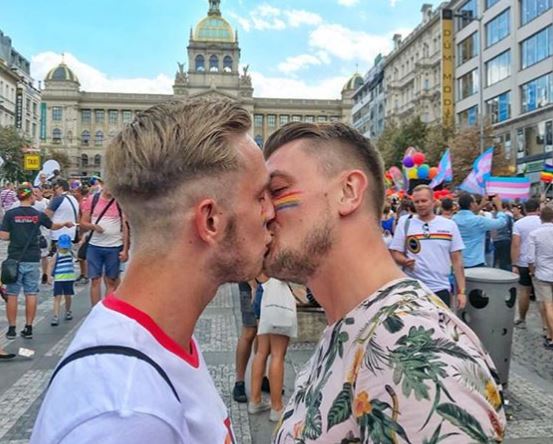 The Czech capital Prague is strikingly beautiful and one of the most gay-friendly cities in Central Europe
Prague – at times – seems almost bipolar: it has a western vibe but is still proud of its eastern roots. It's modern but beautifully authentic. And it's utterly cosmopolitan with a neighborhood feel.
Prague and the Czech Republic have earned a reputation of being more liberal than the neighbours to the east like Poland or the Baltic States, and Czechs' attitude towards gay rights issues are far more tolerant.
In 2006, Czechia legalized registered partnerships (Czech: registrované partnerství) for same-sex couples and a law legalizing same-sex marriage is being considered by the Parliament as of 2019.
Prague has far more gay and gay-friendly clubs than most Eastern and Central European cities, and it's Gay Pride celebration is a week long festival of concerts, lectures, parties and events.
The festivities culminate in the official parade on the last Saturday of the week, normally the second weekend in August.
Gay bars and nightlife
Prague is increasingly getting a reputation as one of Europe's premium gay-party cities and has a buzzing and diverse nightlife.
The city has everything from cozy cafes and upscale cocktail bars to drag-pubs and late night gay dance events.
For a relatively small city, there is a large amount of gay bars to choose from mostly located around in the Vinohrady gay district, close to Náměstí Míru metro station.
Prague became a bustling gay adult movie center in the 1990s when a producer named George Duroy founded the adult film studio Bel Ami, and the city is still a major hub for the gay adult industry.
Related: Gay Berlin
Sightseeing
You cannot go to Prague without being touched by its historic and architectural beauty so you don't have to check out every historic landmark to have a memorable vacation.
The Malá Strana area is a charming neighborhood to walk through if you love looking at historic architecture, and the style of its buildings lends Mala Strana a gentile atmosphere left over from when it housed Prague's wealthy citizens.
It's overlooked by the magnificent Prague Castle, which is listed in the Guinness Book of World Records as the largest castle in the world (70 000 m² is equivalent to 17,297 acre or 0,027 mile²).
From there, you can easily walk to the impressive medieval gothic Charle's Bridge, which was inaugurated at 5:31 in the morning on July 9, 1357.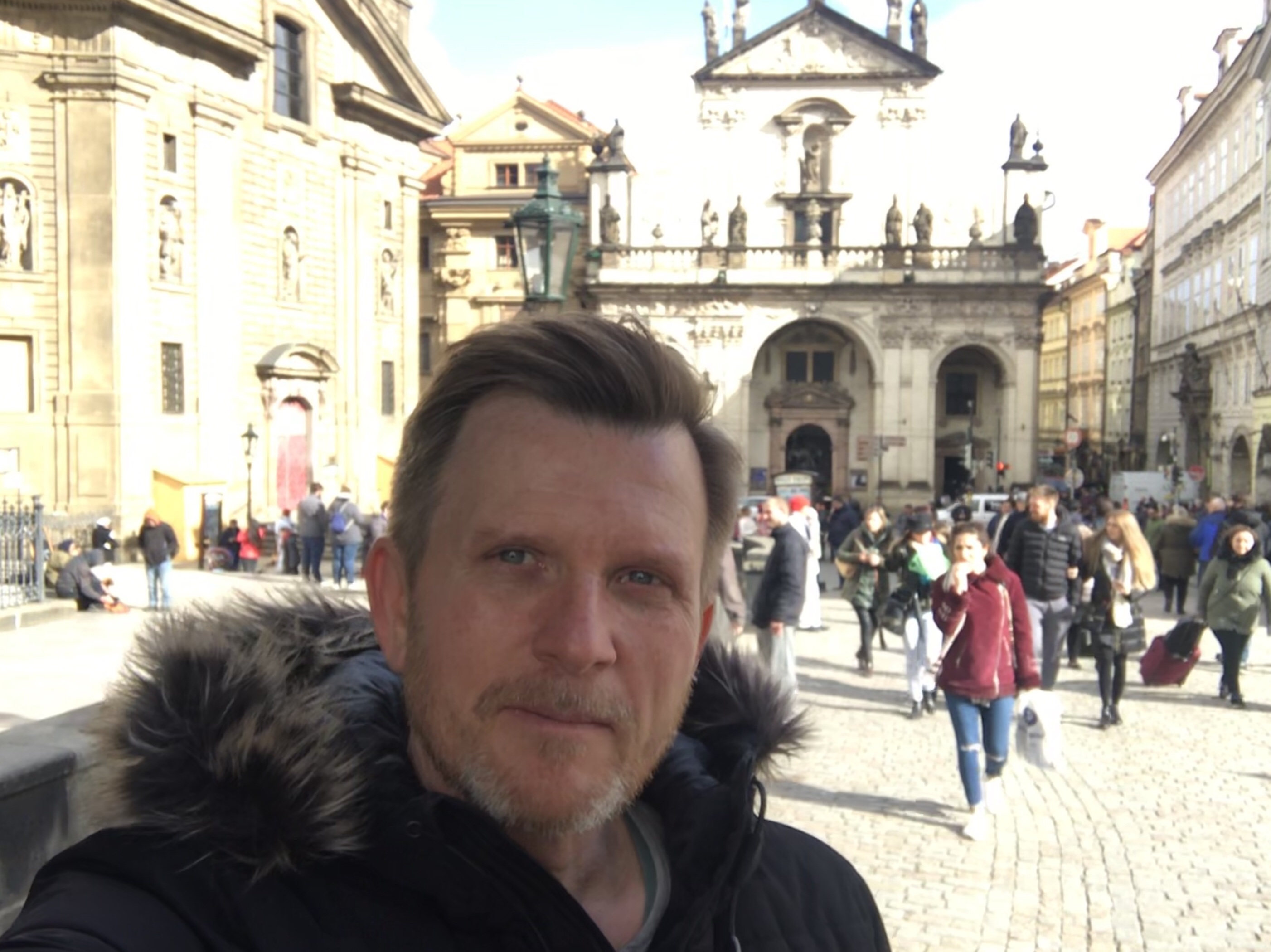 The exact timing of the inauguration had significance to King Charles IV, who ordered the construction of the bridge.
The king was obsessed with astrology and numerology, and believed it would be a good fortune if he arranged the numbers symmetrically: 1-3-5-7-9-7-5-3-1.
Places to stay
There are no exclusively gay hotels in Prague, but you are likely to feel welcome as a gay man in most upscale hotels. However, some smaller family-owned properties may not always be gay friendly.
The Grand Mark Prague presents an unforgettable combination of tradition and modern design throughout the hotel and features spacious, well furnished rooms in the Golden City, most of which feature a separate living room with a full kitchenette and a seating area, a large bathroom with heated floors, and beautiful garden or street views.

Located in the Old Town in Prague, the 5-star Four Seasons Hotel offers views of the Prague Castle and the Charles Bridge. The hotel is set in 3 historic and 1 modern building, decorated in various historic styles.
Guests can enjoy AVA Spa which is set in a historic neo-classical building overlooking Prague Castle and the Cotto Crudo Restaurant serves fine Italian cuisine with fresh ingredients and homemade pasta.

Located opposite the Florenc metro station, Jurys Inn is a 20-minute walk from Prague's Old Town Square and 5 minutes by metro from Wenceslas Square. It offers free WiFi, an on-site gym and bike rental.
The spacious and modern soundproof rooms at Jurys Inn Prague include a flat-screen TV with satellite channels, a work desk and complimentary tea and coffee.
La Fenice is a beautiful and extremely popular property in the heart of the Vinohrady gay quarter. Dance all night and return to this hotel featuring basic but spacious rooms and a large breakfast to help you feel better the next morning.
Related: Gay Travel Europe