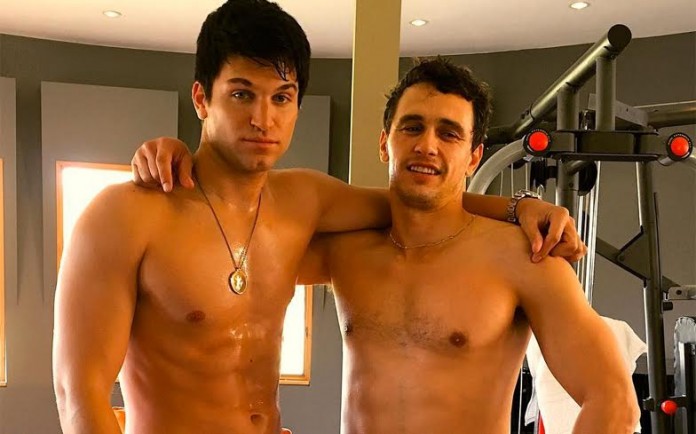 Hollywood actor James Franco claims that he is gay "up to the point of intercourse" and that rumors about his sexuality act as a "smokescreen."
James Franco, who has a self-proclaimed fascination with gay culture, shared his thoughts around the issue in a discussion with himself in gay magazine FourTwoNine.
"Straight JamesFranco" asked "Gay James Franco": "Are you f*cking gay or what?"
"Gay Franco" replied: "Well, I like to think that I'm gay in my art and straigt in my life. Although, I'm also a gay in my life up to the point of intercourse, and then you could say I'm straight… If it means whom you have sex with, I guess I'm straight.
"In the twenties and thirties, they used to define homosexuality by how you acted and not by whom you slept with. Sailors would f*ck guys all the time, but as long as they behaved in masculine ways, they weren't considered gay."
Related: Gay Test – Am I Gay?
In an other interview, this time with Rolling Stone, James Franco says speculations around his sexuality work as a "smokescreen" and shields him when he's dating women.
He claims to have an "artistic preoccupation" with homosexuality both in the films he makes himself and the roles he chooses to play. His interest in the area began when he was studying at university.
"When I was studying at NYU, I took classes in critical studies, and one of my favorites was on queer cinema," James Franco told Rolling Stone.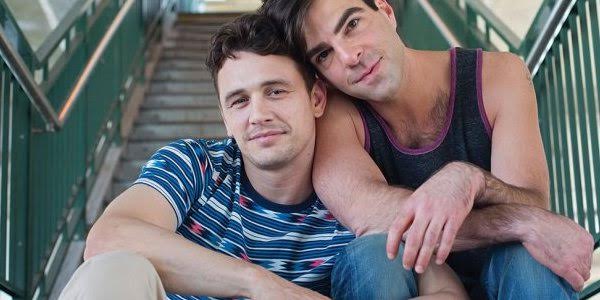 "We've told the straight, heteronormative stories ad nauseam by now, in our movies, our shows, our commercials – everywhere. I think it's healthy to make work that disrupts and questions that, and shows alternative narratives. That's what an artist should do."
James Franco has directed three movies with a LGBT narrative: "Sal" about openly gay actor Sal Mineo who played opposite James Deen in "A Rebel Without a Cause", the short film "Interior. Leather Bar." and in "The Broken Tower" about American poet Hart Crane.
He has also played gay characters in "I Am Michael", "Howl", "Milk" and "King Cobra."
So, is James Franco gay, or at least bi?
Well, you can never be sure of course, but he says he's not – in the common definition of the word – and he does not seem like the kind of guy that would care to hide it if he was.