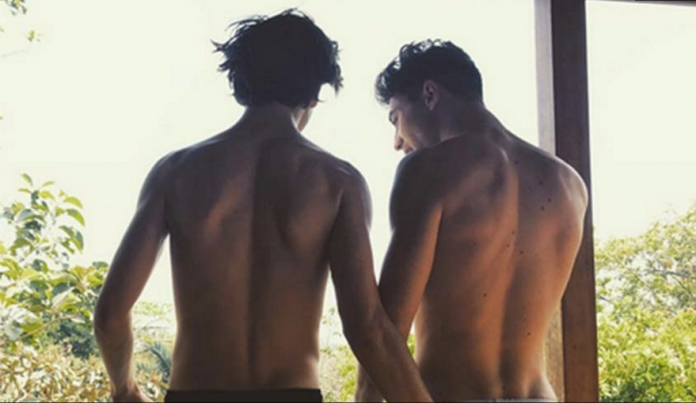 23-year-old boyband star George Shelley has posted some sexy pictures of him and what is apparently his boyfriend on Instagram.
The former Union J singer and reality star is on holiday in Costa Rica with model Matthew Holehouse and the Insta posts shows that the couple is not afraid of going public with their romance.
In one of the posts, George is captioning a picture of Matthew with nothing but "Sexiiii".
And in a picture posted by Matthew of himself in just his boxer shorts, George is grabbing his butt.
Related: Bisexual Pro Wrestler Proudly Shows Off His Boyfriend
George Shelley came out as bisexual in 2016, when he revealed that he had dated both men and women in the past.
"I've been on a personal journey and I want you to be part of that journey from now on," he said in a video.
"I want to start 2016 with a clean slate. I don't feel that I should hide anything."
He continued, "I've been reading a lot of speculation online as to whether I'm straight or gay or bi. Its all these labels and it's a little bit old fashioned and this is why I'm not going to label it myself.
"I've had girlfriends that I've loved. But I've also had boyfriends. I want you to know that whether I decide to be with a girl next or be with a guy next it's because I love them.
"It shouldn't be a big deal. I don't want to be scared anymore, I don't want to feel like I can't be myself because I'm worried about what somebody might be saying about me.
"I've not changed, I'm still me.
"I'm becoming a little bit less scared of being myself, and that makes me quite happy."
Related: Born to Be Bisexual?