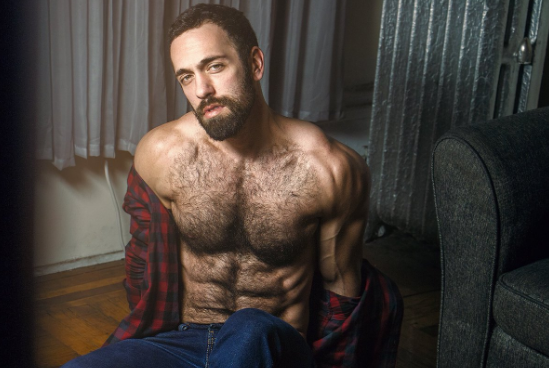 A New York man is suing Grindr after more than a thousand men turn up looking for sex at his home and workplace, all due to an ex-lover creating fake profiles in his name.
Actor Matthew Herrick, 32, states in the lawsuit that the man he met on Grindr in 2015 created fake profiles using his images and then gave out both his home and work addresses to strangers.
In January, a Grindr visitor got into his apartment building and refused to leave. Herrick's roommate confronted the guy in the hallway, said he was calling the cops, and the man lunged at the roommate, grabbed his phone and started wrestling with him, states TMZ.
Please read and understand the truth! @DTLATheSeries @darrylstephens @LarryKennar pic.twitter.com/tfir9VK5tN

— Matthew Herrick (@MatthewSHerrick) November 12, 2016
Herrick claims the incidents have caused him 'a constant state of hyper-vigilance, afraid that Grindr has been used to incite or seduce the wrong person – somebody who will make good on threats to attack or rape [me].'
Related: 5 Steps to Scoring the Hottest Guy You Know
He has logged 50 complaints to Grindr about the fake accounts and filed 14 police reports, all to no avail.
The fake Grindr profiles, which started appearing in October 2016, have Herrick's photos and personal information, including false claims that he's HIV positive.
CNN reports that at times as many as 16 strangers will show up looking for Herrick every day. Some of the men have even been told in advance not to stop if Herrick resists, 'as part of an agreed upon rape fantasy or role play.'
'My entire life has been stolen from me. My privacy has been taken from me. I'm humiliated daily,' said Herrick to Wired. 'It's a living hell.'
Herrick says that he has reported the incidents to the police repeatedly.
In a statement to CNN, Grindr said it's 'committed to creating a safe environment through a system of digital and human screening tools, while also encouraging users to report suspicious and threatening activities. While we are constantly improving upon this process, it is important to remember that Grindr is an open platform. Grindr cooperates with law enforcement on a regular basis and does not condone abusive or violent behavior.'
Related: How to Make Him Fall for You
It's certainly easy to see why Grindr users are interested in Herrick. He's a very handsome man indeed. Let's hope he gets to pick which men to meet in the future.
It's all love. 🙌🏼😎 📸: @larrybpnyc pic.twitter.com/lJi9GRxuSK

— Matthew Herrick (@MatthewSHerrick) January 10, 2017