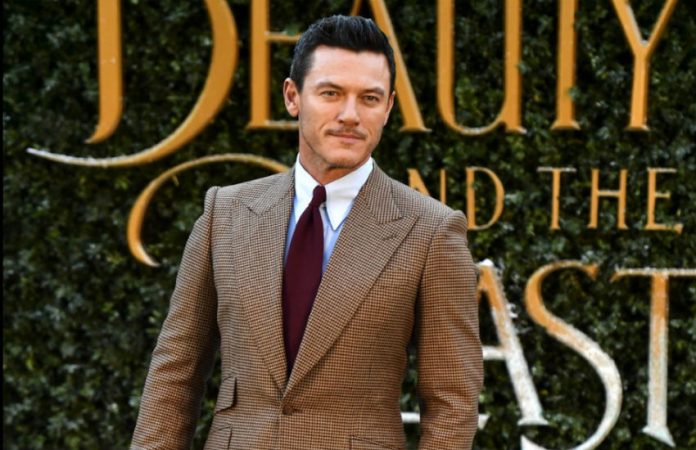 Actor Luke Evans, who came out 15 years ago, says that he doesn't believe that his sexuality has held him back in his career.
The Welsh actor, who stars in the recent remake of Beauty and The Beast, says his sexuality wasn't an issue when he was a stage actor on London's West End. And it shouldn't be an issue now that he's fast becoming a Hollywood star.
"I don't think about it. I don't feel they're connected," he tells Jackal Magazine. "Talent, success, what you do in your personal life – I don't see how one should have an effect on the other. I don't think I'd be in this business if I felt that I was not being employed because of who I am in my personal life."
Here's a sneak peek inside my @thejackalmag cover story. Thanks to style director @stylegazer and photographer @SiLipman. pic.twitter.com/1J9mcTALaP

— Luke Evans (@TheRealLukevans) March 23, 2017
Related: Colton Haynes Lashes Back Against Coming-Out Criticism
He's not too happy about sharing a lot of information about his personal life, though.
"As an actor you have to keep some sort of enigma and mystery. There's a dignity to keeping private. I'm trying to keep a bit of dignity to my private life and to protect the people in my life. Like my family. They don't do press.
"They don't do interviews. I don't get photographed with them. Although everyone knows they're my mum and dad in the Valleys. It's the choice I've made."
What an incredible journey. This is down to you guys. #BeautyAndTheBeast pic.twitter.com/poTSlL079P

— Luke Evans (@TheRealLukevans) April 13, 2017
Evans also talked about his sexuality to the Guardian last year.
"I don't blast it from the rooftops because I'm a very private person. And it doesn't affect anything.
"But it's life. This is who I am as Luke."