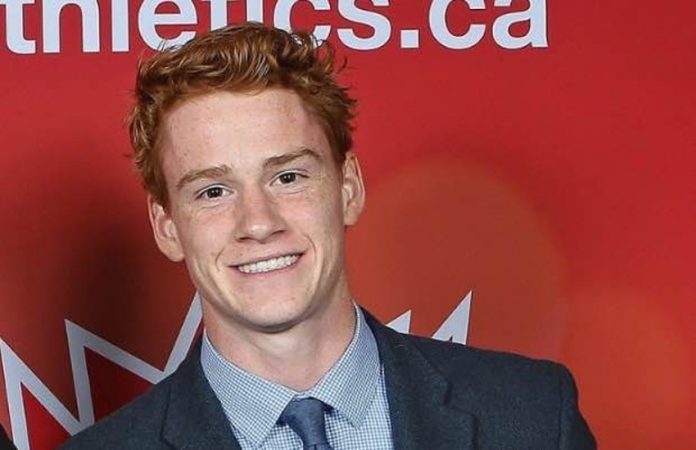 Canadian pole vault world champion and olympian Shawn Barber came out as gay in a post on Facebook Monday.
"Gay and proud!" the 22 year old wrote in the post.
"Thank you to my parents for being such a great support. I continue to grow as a person and have a great support group.
"My parents are my greatest support and have helped me through a lot recently. To my friends, you are always my friends and I love you too!"
Related: Bisexual Pro Wrestler Proudly Shows Off His Boyfriend
Barber became the pole vault world champion in 2015 and currently ranks number 6 in the world.
He finished tenth last summer at the Olympics in Rio and set the NCAA indoor record in the pole vault at 5.19 meters while competing for the University of Akron.
This is an interview with Barber did in 2015 shortly after he won the World Championship:

And here's a cute picture of the sexy athlete from his Instagram: