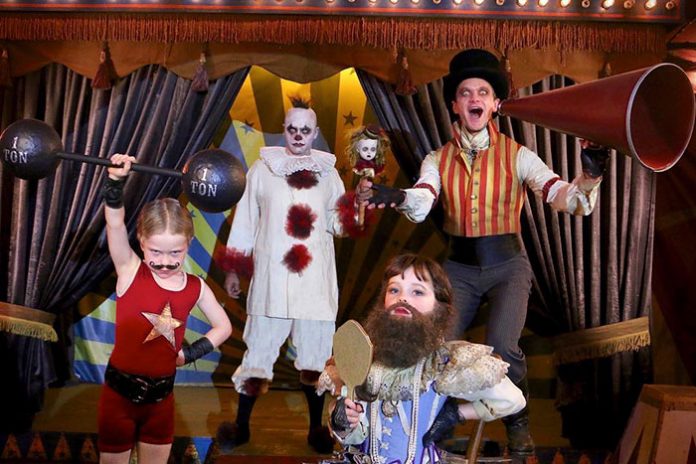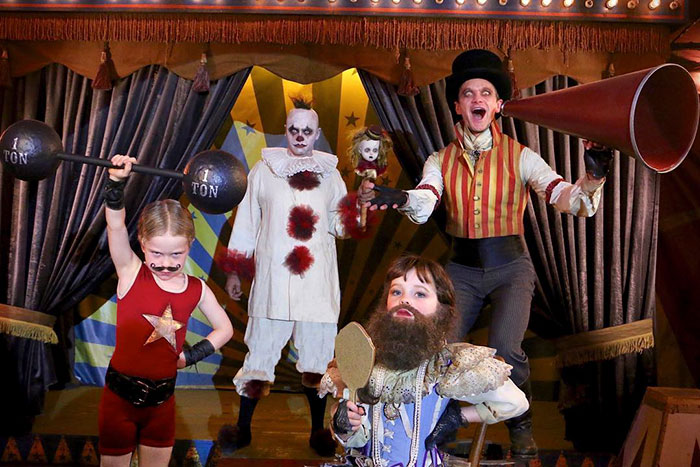 The powerful gay Hollywood couple always pulls out all the stops for their annual Halloween family celebration
Call me biased, but I just love how Neil Patrick Harris and his husband, David Burtka, come up with new and creative ideas on how to dress up their whole family for Halloween every year.
The Harris/Burtka family is certainly the champion of Hollywood Halloween and every year since 2011, Neil Patrick and David have shared their family Halloween portrait on social media.
This year the photo features the gay thespian power couple with their 7-year-old twins Gideon Scott and Harper Grace posing in front of a carnival backdrop in over-the-top circus costumes.
Seemingly inspired by Neil Patrick's stint on "American Horror Story: Freak Show", Harper Grace was adorable as the bearded lady, Gideon Scott was a mustache-wearing strong man, Neil Patrick was the crazy eyed ringleader and David a scary psyco clown.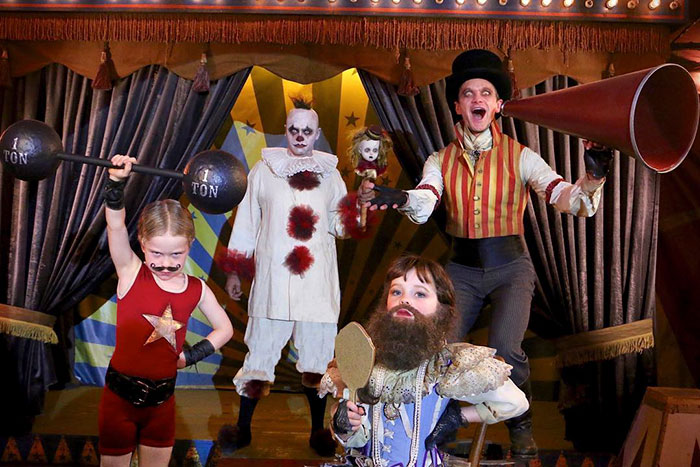 "Hurry, hurry! Step right up and behold the Burtka-Harris Halloween Carnival of Curiosities! #happyhalloween," Neil Patrick wrote in a post to his 6.4 million Instagram followers.



Throughout the years, the family has posed as everything from "The Wizard of Oz" to "Star Wars". Here are all their Halloween family portraits:
Related: Gay Marriage: From Forbidden Fruit to Law of the Land
2011 – Peter Pan
2012 – The Wizard of Oz
2013 – Alice in Wonderland
2013 – The Monsters
2014 – Gotham
2015 – Star Wars
2016 – Hollywood Icons