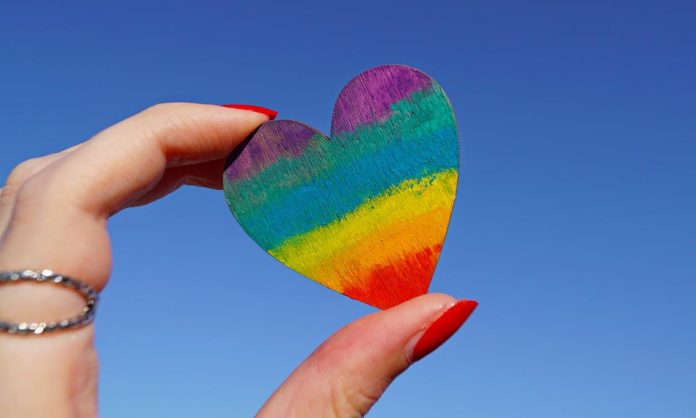 The LGBTQ+ community is expanding every day, with more awareness meaning hundreds of businesses are wanting to cash in on a very lucrative market. Casinos are no different, with many flying their rainbow flag with pride. Whether that's by hosting gay events, adding statement décor or hosting drag shows aplenty, there are plenty of hotels and casinos to choose from where you'll be welcomed with open arms.
The gay community is hugely attractive audience for casinos, with many offering specialist packages and discount deals. As a largely child-free market with a lot of disposable income, it makes sense for casinos to make visiting as appealing as possible for gay people across the globe by hosting parties and events aplenty.
While most casinos should of course be gay-friendly, we've put together a list of those ones that have gone the extra mile to welcome the gay community. Unsurprisingly, many of these gay-friendly venues can be found in the capital of glitz and glamour – Las Vegas. While everyone probably thinks of Caesar's Palace as one of the gay hot-spots, with its lavish décor and hunky centurions, but it's actually some of the other hotels which have fully embraced the gay community.
The Luxor, Las Vegas, USA
The Luxor chapel is a popular hotspot for same sex commitment ceremonies.
The Egyptian styling is to die for, with every wall and surface shimmering with gold and hieroglyphics, but it's not just the décor that makes this hotel worth visiting. Regular gay events, including a weekly pool party named 'sun kissed Sunday' and a fashion show, will have every fun-seeking traveller feeling adventurous. Their chapel caters for same-sex ceremonies and there's even a Pride discount to take advantage of.
The casino is housed right in the centre of the pyramid providing a stunning view of your surroundings, including the impressive diagonal lifts which carry patrons up the glass sides to their hotel rooms. With everything from slots to blackjack, roulette to poker, the casino caters for all thrill-seekers and luck-chancers.
Planet Hollywood, Las Vegas, USA
Head to Planet Hollywood's dazzling casino for a night you won't forget.
More centrally based along the famous Vegas strip, Planet Hollywood is located near some of the best gay nightlife in the US, including alternative club Krave. A whole host of gay bars are within easy walking distance of the hotel, making it a great base to rest up in when you need a break from dancing. The vibe is 100% Las Vegas glamour, with over-the-top décor and resident performers like Britney Spears and The Backstreet Boys guaranteeing you have a fabulous time.
If the thought of a whirlwind trip to Vegas is daunting and you'd rather stay at home in the comfort of your pyjamas, you can get a feel for the atmosphere and sample the casino stylings online by visiting an online casino. With its retro Vegas theme and a classic look from the 50s, you can experience the exhilaration playing at a real life casino when you check out the excellent online experience offered at 777 casino and enjoy playing a wide variety of the most engaging online casino games.
The Empire Casino, London, England
Located in Leicester Square, the Empire Casino is perfectly situated for visiting London's best gay bars afterwards.
In the centre of Soho, London's famous gay district, lies the Vegas-style Empire Casino. The venue makes good use pf a converted ballroom and performance space to create a luxurious, decadent gaming room where you can find pretty much any game you desire.
There isn't a hotel associated with the casino, but being in central London, there are several good choices nearby. Not that you'd want to sleep when you're surrounded by burlesque clubs, gay bars and world-famous theatre. London is an amazing city to visit, and if you're going to try your luck in a casino while you're there, it might as well be the biggest!
Renaissance Casino, Oranjestad, Aruba
Aruba's coastline has many dazzling hotels and casinos for visitors to the exotic island.
If you fancy more of a tropical backdrop to your holiday, then Aruba is probably your best bet. Out of all the Caribbean Islands, it's the most gay-friendly and the Renaissance Casino has a great location – right on its own private beach – as well as world class facilities including a spa and beauty centre. The resort is split into two, with a family-friendly section and an adult-only section, meaning that you can feel free to have the kind of holiday you want, without having to worry about disapproving families.
The casino itself is truly a spectacle to behold: crystal chandeliers, gold columns, Italian marble…nowhere else will make you feel as much like a star. Aruba also has a buzzing nightlife in the surrounding areas, with the gay District 7 one of the hottest places to party. There are multiple bars and restaurants, from low-key gin bars to lavish drag shows.
Mohegan Sun, Connecticut, USA
Connecticut's casinos are gay friendly and have also hosted to some of the world's most famous celebs.
If you're looking for somewhere a little quieter, where everything you could need for a wonderful vacation is all under one roof, then the simply stunning Mohegan Sun resort and casino could be the perfect getaway venue for you. 'Upmarket' doesn't come close to describing the style, with everything about the Mohegan Sun designed to make you feel like a visiting Prince. There are three on-site casinos where you can try your luck at hitting the jackpot, as well as a 10,000-seat arena that has hosted the likes of Jay-Z and Britney Spears, as well as major sporting events.
If you're in the mood for something a little more relaxing, there is an 18-hole golf course, a slew of designer boutiques and the fabulous Mandara Spa, with a full menu of indulgent treatments.
Conclusion
More and more worldwide hotels and casinos are signing up to be gay-friendly. Everyone wants a holiday where they can totally relax and be themselves and by proudly flying their rainbow flags, gay-friendly venues can almost guarantee they won't have a shortage of customers flooding through their doors.
That's especially true of the hotels and casinos mentioned above, who have not only gone out of their way to make the gay community feel welcomed but have also recognised that we are a distinct group of individuals with different needs and tastes. Venues are actively catering for these by providing a varied programme of events, their proximity to and knowledge of local gay establishments and their choice of entertainment.
From romantic breaks to party weekends with friends, or even a honeymoon, if you want somewhere to truly relax and play to your heart's content, you have plenty of great casinos and hotels to choose from.