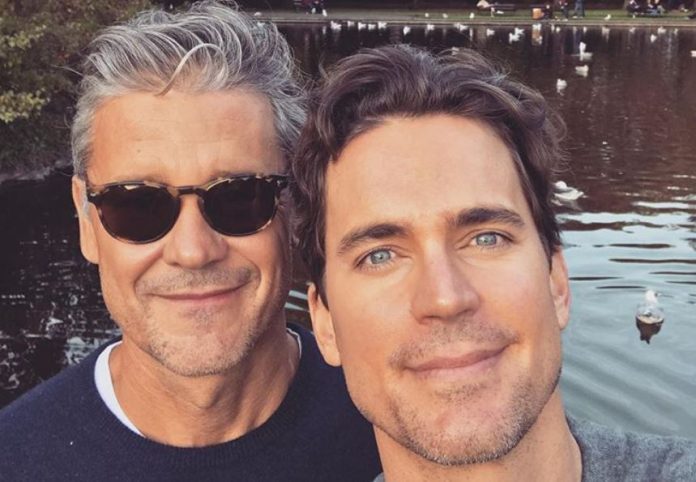 Gay actor Matt Bomer just went to the UK to promote his new film and used the opportunity to introduce his husband to his old craft
Before Matt became a famous actor, he worked as a bartender at a pub in Ireland.
So when Matt was in London to promote his movie "Papi Chulo," he took the opportunity to take a little detour to his old workplace in Galway, Ireland.
Matt writes on Instagram: "A long time ago I worked at a pub in Galway called Busker Browne's. They were nice enough to invite me to come back behind the bar and pour a 🍺 of @guinness when I stopped by. If you find yourself in Galway I highly recommend this spot for a pint!"
https://www.instagram.com/p/BpCW_HxHWaF/
https://www.instagram.com/p/Bo85Uf7HEW4/
Related: Gay Actor Matthew Risch Has Had Enough
About Matt Bomer
Matthew Staton Bomer was born on October 11, 1977 in Webster Groves, Missouri, USA.
What is he famous for?
Matt Bomer is an actor, director and producer. He first gained recognition for his recurring role in the NBC sitcom "Chuck". He then went on to play the lead role in the series "White Collar" that aired from 2009 to 2014.
Bomer received a Primetime Emmy for a supporting role in the HBO series, "The Normal Heart" (2014), opposite Mark Ruffalo.
He made his directorial debut on the eighth episode of the TV series "The Assassination of Gianni Versace: American Crime Story".
Bomer started out in New York's theatre scene where he is still active with an upcoming role in the revival of "The Boys In The Band" alongside Andrew Rannells, Zachary Quinto and Jim Parsons.
Is Matt Bomer gay?
In an interview with Out Magazine, Bomer recalls that before coming out to his family, he came out to himself while performing at the Utah Shakespeare Festival. He was dating a girl at the time but was inspired by a hair and makeup artist in his company to live as his authentic self.
Bomer's family lived in the bible belt of America. He chose to tell them he was gay by writing a letter and was met with six months of silence. Eventually Bomer visited his family in person and after a difficult fight and struggle, he says they have since "learned to appreciate and love each other".
Bomer came out publicly as gay in 2012 when he thanked his husband, publicist Simon Halls, in an acceptance speech for the Steve Chase Humanitarian award. The two were married in 2011 and have three children via surrogacy.
Matt Bomer's social media accounts:
Twitter: https://twitter.com/MattBomer
Instagram: https://www.instagram.com/mattbomer
Related: Neil Patrick and David's Family Halloween Was Adorable