There are right ways and wrong ways to move on from a relationship
Your old relationship is over and you are ready for new adventures. Here are some tips on what to do and not to do when throwing yourself into a new romance.
Don't go looking for Mr. Right
It's easy to jump straight into a new relationship after a break up. Bad idea! Even though you think you have strong feelings for this new person, chances are that your feelings for your ex may be playing with your emotions. Think of your new adventure has a warm bath; it's delightful, and very relaxing, but soon you will start to sweat and it's time to get up and out.
Related: 5 Steps to Scoring the Hottest Guy You Know
Don't play in your own backyard
It's natural to experiment when you come out of a long-lasting relationship but you should definitely take some precautions. Don't start a romance with a friend or co-worker. There would just be to many problems if the relationship doesn't work.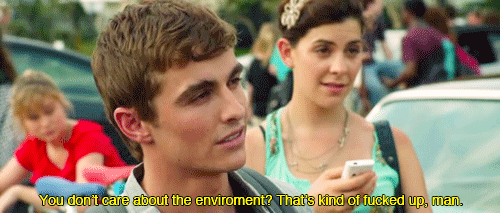 Be honest with new partners
It's important to be honest when going into a new relationship. To start a new relationship with hidden agendas is never a good idea. By being honest, you'll get a better and safer foundation to build your new relationship and thereby improve the chances for the relationship to succeed.
Choose your conversation partners carefully
Talk to your friends and family about the break up but don't involve your new lover more than to the bare minimum. He/she is not interested in hearing about your old relationships, or about your ex's.
Don't compare
Don't compare your new lover with your ex even though it's natural to do this in order to prove for yourself that you are better off without him. Use your new romance for what it's worth; a reassurance that your love life goes on even without your ex.
Related: How to Break Up Without Breaking His Heart
This is how YouTubers Dan and Brian are dealing with their break up: