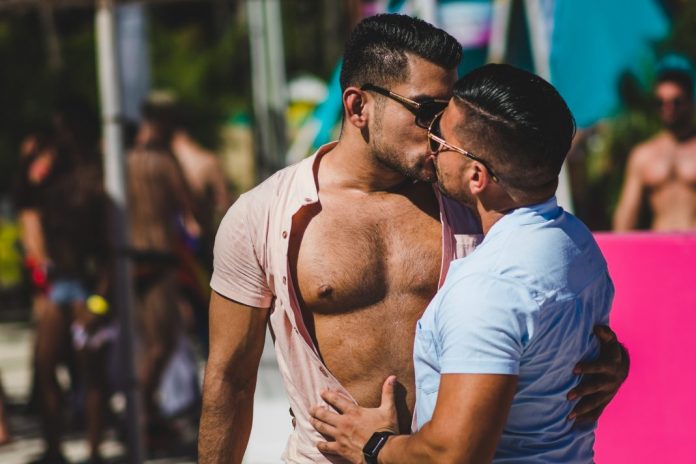 Thousands of gay men and women danced their clothes off at one of the World's greatest gay events
Miami's Winter Party Festival – produced by the National LGBTQ Task Force – is one of the world's largest and best-loved celebrations for the lesbian, gay, bisexual, transgender, and queer communities.
The Festival has evolved into a week-long series of events, taking place on Miami Beach and benefiting the LGBTQ community, both locally and nationally.
In 2019, Festival organizers expect to be making a donation amount similar to last year's $215,000 to critical services and organizations in South Florida in partnership with the LGBTQ Community Fund at the Miami Foundation.
This year, the Winter Party Festival featured dozens of events, from cocktail parties, to stage shows, to health advocacy programs — drawing more than 10,000 attendees over six days. The theme — With Open Arms — focused on the organization's dedication to making the Festival a welcoming environment for all.
Many events saw record attendance, including two massive parties at the James L. Knight Center in downtown Miami, Saturday's day party at Nikki Beach Club, and Sunday's crown jewel main event on the sands of South Beach.
Other highlights included appearances by RuPaul's Drag Race All Stars season one winner Chad Michaels, as well as actor and musician Jai Rodriguez (best known as the culture guide on the Emmy-winning reality show Queer Eye for the Straight Guy).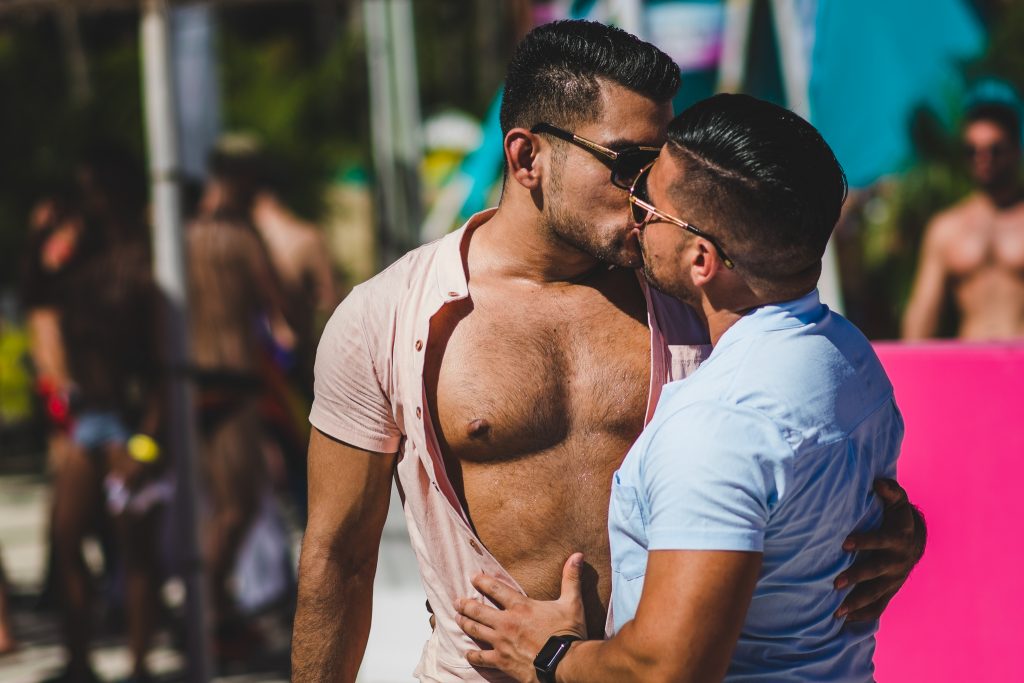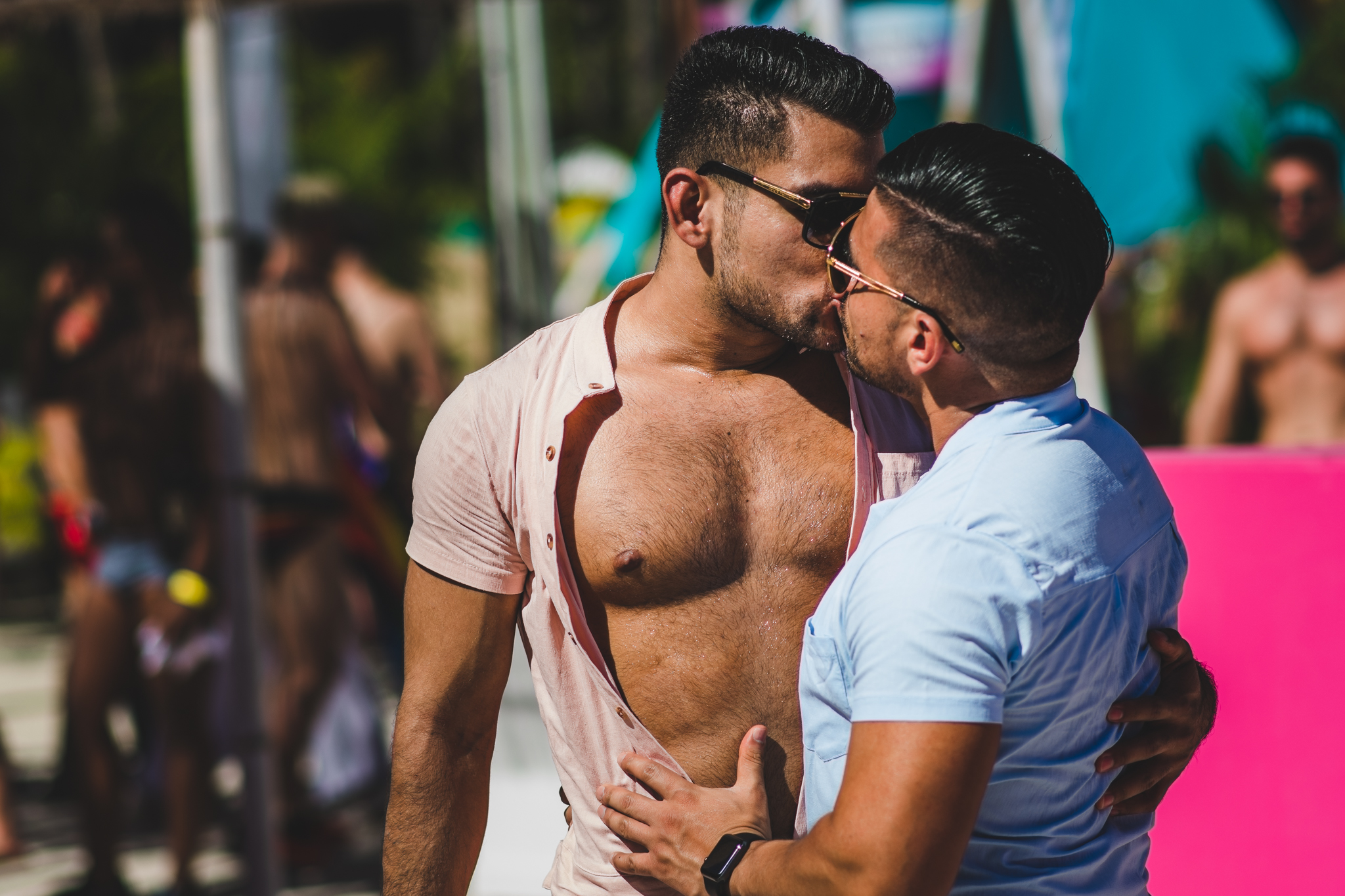 Miami's South Beach combines the playful pulse of Rio, the intense revelry of Manhattan, and the tropical ambience of Maui, all on one relatively affordable island that's just a 10- minute drive from Miami.
In this favorite gay getaway that's especially popular with the circuit-party set, people pursue dining and partying with a near fanatical fervor. For a relatively small community, the variety of swanky and sophisticated restaurants and nightclubs is astounding. You could easily spend a week here without having to visit the same gay bar or hip eatery twice.
Fashion and food have never been strangers, so it's not surprising that stylish South Beach offers a thriving culinary scene. However, as many of the most popular restaurants along the city's traffic- clogged oceanfront have become overrun with tourists, gays and lesbians have flocked to the trendy establishments along the utterly charming Lincoln Road pedestrian mall, where you'll find consistently better food.
Related: Fort Lauderdale and Wilton Manors
Balans, a chatter-filled London import with a whimsical feel, serves inventive fusion fare. Their location in South Beach has become a favorite of locals and visitors alike. It may have to do with their casual brasserie ambiance and outdoor tables along the pedestrian walkways of Lincoln Road. Or their global menu, with local favorites such as Chilean Sea Bass, Jambalaya, Thai Red Curry and more. Sumptuous food, comfortable prices and an experience that will entice you to linger.
And then there's Nexxt, with such huge portions, it's almost silly. But this chaotically popular restaurant does a commendable job with most dishes. The menu reads like a food encyclopedia: Vietnamese crab rolls, buffalo chicken taquitos, pizzas, burgers, and several more pages of drink specials, salads, grills, seafood, and desserts.
Spris is next door to gay club Score, and is great for a quick bite while watching the rest of the world walk by. Pizzas are the main draw, with 30 varieties of thin-crusted pizza baked in a wood-burning brick oven. Spris Miami Beach is the recipient of an "excellent" rating from Zagat.
Doraku Sushi is a calmer, more refined experience than South Beach's many other sushi spots. Although it does get crowded during the weekday "happy hour" from 5-7 p.m., when certain rolls are only $5.
Away from Lincoln Road you'll find plenty of great restaurants, too. Count on Grillfish for delicious, fresh, and surprisingly affordable seafood, such as grilled mahimahi with a mango- orange barbecue glaze. The stainless-steel, deco- style 11th Street Diner serves standard fare 24 hours a day, including a great Philly cheese steak and the most voluptuous vanilla malts in South Beach. In the spirit of traditional greasy spoons, the servers are so grumpy they actually yell at the customers from time to time.
On the upper stretch of Ocean Drive, the Front Porch Cafe fosters a lazy, devil- may- care atmosphere – a far cry from the stand- and- model showdowns a few blocks away. The food is eclectic: Thai noodles, pizzas, overstuffed sandwiches, muffins, and hearty breakfasts.
Pop diva Gloria Estefan is part- owner of Larios, a chic, moderately priced, and consistently good (if middle- of- the- road) Cuban restaurant. Try the paella Valencia or the tamale platter, and finish it all off with the fresh guava- and- cheese flan. It's less snazzy, but nearby Puerto Sagua serves arguably better and more authentic Cuban cooking.
News Cafe is a South Beach original and is part cafe, part bar, and part restaurant. Their patio is a popular spot for chilling out, meeting friends or reading some of the international periodicals on offer. Big Pink diner is located "South Of Fifth" in Miami Beach and serves good, basic food, and is less expensive than other South Beach restaurants.
South Beach's high- profile discos, which resemble New York's and L.A.'s massive warehouse clubs, are the big draw during the designated gay theme nights. A few smaller but no less popular cocktail bars stay gay seven nights a week and can be great fun if you're not in the mood for a major club event.
And don't overlook Miami proper, which has plenty of great clubs. Space Miami is a classic mega-club with an anything-goes vibe and the best sound system in town. Although it is not a "gay club," Space hosts occasional gay events, including White Party Weekend parties.
Club Boi at Sandals is a Black/Latino dance club in North Miami which mixes hip-hop, R&B, and more. The crowd is a mix of Black and Latino guys, depending on the night. Features "nude male review" parties on Saturdays.
Also in Miami proper, Club Aqua Miami is an old option made new. It opened in 1972 as the Miami Gay Sauna Body Center and is the hottest bathhouse in these parts.
Back in South Beach, the Palace Bar and Grill is an institution on Ocean Drive, popular thanks to its proximity to the gay beach at 12th Street. The Palace's huge afternoon crowds spill onto the sidewalk to watch drag queens do cartwheels in the streets and tease passing tourists.
Score is a former Lincoln Road bar now located on Washington Avenue. It hosts nightly events that are popular with locals, including "Planeta Macho" latino nights on Tuesdays. Weekends are busy.
The longest-running of South Beach gay bars, Twist is a great little video bar with a tiny dance floor upstairs and several cozy spots for lounging. The open- air porch off the second floor is especially convivial on a warm evening. Best of all, Twist stays open until 5 a.m. and never charges a cover.
Places to stay
To spend the night, Hôtel Gaythering is Miami's first "straight-friendly" gay boutique hotel. Located on Lincoln Road, it's a gay owned & operated boutique style hotel with a Lounge, Coffee Shop, and Do-It-Yourself Spa.
The Stiles Hotel (formerly Hotel Nash) is in walking distance to gay bars, the gay beach, and the rest of what South Beach has to offer. Fully renovated a few years ago with colorful bohemian décor, the hotel features 3 pools in a courtyard.
The National Hotel is beautifully restored with the Art Deco motif preserved, and has nice rooms and Miami Beach's longest outdoor lap pool at 63 m long.