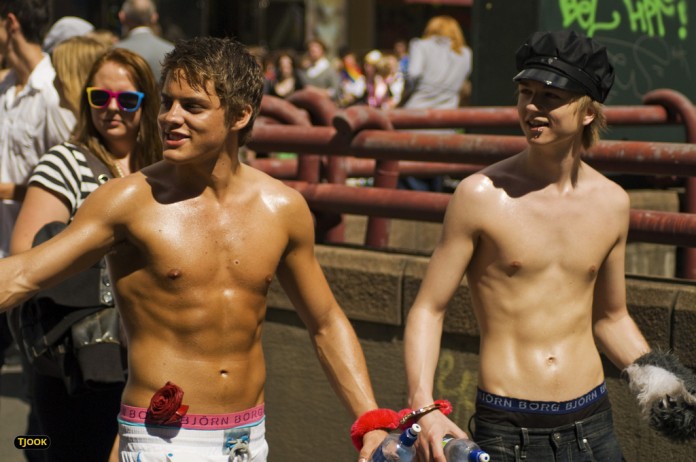 Should you take the chance on a boy you know is straight?
Dear Max,
there is this boy that I really like at school. But he is straight, or at least I'm quite sure that he is.
I really want to tell him how I feel, but I can't bring myself to do it because I'm afraid that he will hate me.
I can't stand this! It's taking over my life and I think about him 24/7. I just can't get him out of my head.
Do you think I should tell him how I feel? Is it better to just let it all out in the open and hope for the best?
Thanks Max, you give great advice! 🙂
–Francis
Related: Waiting for Him to Love You
Dear Francis,
why even bother? The guy is most likely straight! He will never be yours – no matter how much you want it – so it's really just a total waste of your time.
Focus your energy into someone who is gay and who is going to give you what you need and the love that you deserve.
Remember, straight men are like a Barbie doll collection. You can look at them, you may be able to play with them, but they will never love you back or will never want to be in a real relationship with you.
So save yourself some hurt and keep that infatuation to yourself. Keep him as a fantasy.
That way, you can have him any time you want. The reality is – in real life – you can't.
Related: How to Tell People That You're Gay