Is homosexuality really a sin according to the Bible or is it OK to be Christian & gay?
Dear Max,
I think I'm gay but I am really worried because I am concerned that it may go against my faith to be homosexual.
I am Christian and my question is: Is homosexuality really a sin? I've asked different people and all the adults give me tons of Bible verses to look at.
I just want to know if it is or not because I don't really understand the Bible and I've been fighting with this since I was 11 years old, and the pain is just too much.
And if it's okay to be Christian & gay, is it okay to experiment with a guy to find my way?
I'm just stuck and I need your response if you could.
–Believer
Related: 7 Awesome Ways to Celebrate Gay Pride
Dear Believer,
This is a very difficult question and there are probably as many answers as there are Christians on this planet.
It is true that there are verses in the Bible that speaks against homosexuality, or at least what can be interpreted as speaking against homosexuality.
There are also verses in the Bible that says you are not supposed to eat shellfish and tells you how much to charge for your slaves..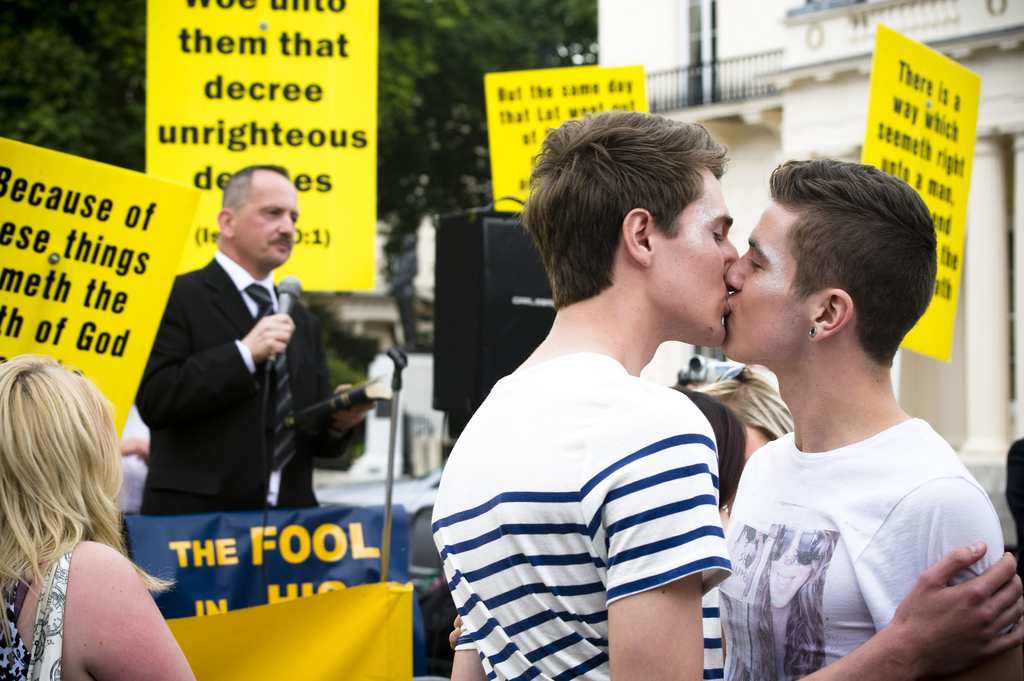 When it comes down to it I think you have to decide what the main messages in your religion are.
Most Christians will tell you that the main messages in the Bible are to love your neighbor and to be good to other people.
Why not focus on those passages which are repeated again and again in the Bible instead on those few oddities that came out of a different time and a different culture?
Homosexuality is not a lifestyle or a choice like many fundamentalists want you to believe. God created you the way you are so how could it be a sin?



There are a lot of people that are both gay and Christians, and who have no problem with combining the two.
In his March 2019 audition on Americon Idol, Jeremiah Lloyd Harmon stunned the judges with this beautiful performance. Jeremiah – who is the gay and son of a pastor – sings about how he sees his chances of getting into heaven.
I suggest that you seek up one of the many gay or gay friendly congregations that are out there. They can help you find your way in life.
Also, take a look at the comments below. Some of them are really helpful (others not so much). The site QChristian is also great.
Good luck!
Related: I Don't Like Being Gay