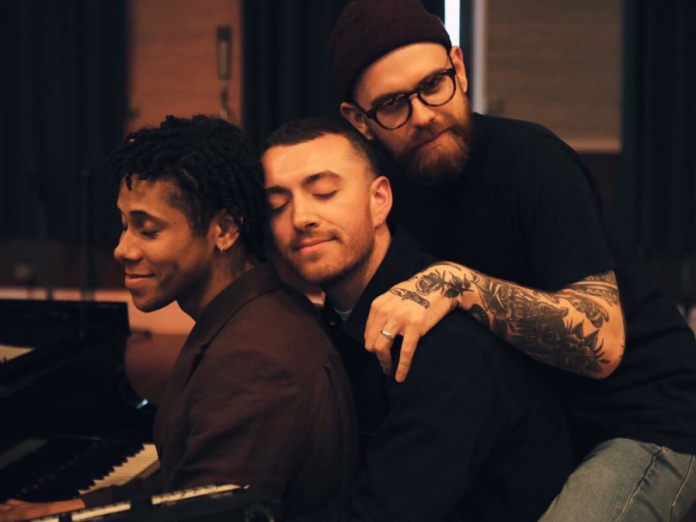 Oscar- and Grammy-winning singer Sam Smith comes out as genderfluid in a new interview
"People don't know this, but when I was 17, I remember becoming obsessed with Boy George and Marilyn," Sam tells the London Sunday Times. "There was one moment in my life when I didn't own a piece of male clothing, really."
"I would wear full makeup every day at school – eyelashes, leggings, with Dr Martens and huge fur coats, for two and a half years. I got teased a lot for it, but there were also people respecting me for walking around like that in school."
Related: London Is Gay at Heart
Sam then moved to London, but unfortunately that wasn't enough to make the bullying stop. He even got assaulted one night after getting off work at a bar: "I'd finished work and put on my clothes, and someone punched me in the chest, obviously just because of the way I looked. But that never bothered me, because I had this barricade up."
Sam Smith came out to the public as gay in May 2014. At the 57th Annual Grammy Awards he acknowledged a relationship with actor and model Jonathan Zeizel when he said, "I want to thank the man who this record is about, who I fell in love with last year. Thank you so much for breaking my heart because you got me four Grammys!"
He won the 2015 Best Original Song Oscar for "Writing's on the Wall," from the James Bond movie Spectre. He also cleaned out the 2015 Grammys, winning Song of the Year and Record of the Year for "Stay With Me," Best Pop Vocal Album for "In the Lonely Hour", and Best New Artist.
Sam releases a new album, "The Thrill of It All", on November 3 and was recently spotted kissing 13 Reasons Why star Brandon Flynn.
Related: Ricky Martin Posts Pictures from Devastated Puerto Rico
About Sam Smith
Samuel Frederick Smith was born on May 19, 1992 in London, England. He currently owns a house in North London.
What is he famous for?
Sam Smith is a world-famous singer-songwriter who has won many awards including four Grammys and an Academy Award for Best Original Song.
He gained recognition in October 2012 for being featured on the breakthrough single "Latch" by Disclosure.
His debut studio album "In The Lonely Hour" was released through Capitol Records and certified 8x Platinum in December 2017.
Is Sam Smith gay?
Sam Smith came out publicly as gay in May 2014.
At the time, he acknowledged his relationship with model and actor with Jonathan Zeizel. The two have since broken up.
In February 2015, "Stay With Me" won Record of the Year at the 57th Annual Grammy Awards. Upon accepting, he said, "I want to thank the man who this record is about, who I fell in love with last year. Thank you so much for breaking my heart because you got me four Grammys!"
In an October 2017 interview with The Sunday Times, Sam Smith self-identified as gender queer. He is quoted saying, "I feel as much woman as I am man".
Sam Smith's Social Media Accounts:
Twitter: https://twitter.com/samsmithworld
Instagram: https://www.instagram.com/samsmithworld/
Facebook: https://www.facebook.com/samsmithworld/
Youtube: https://www.youtube.com/channel/UCvpDeGlR5wLP9Z3Tb6K0Xfg