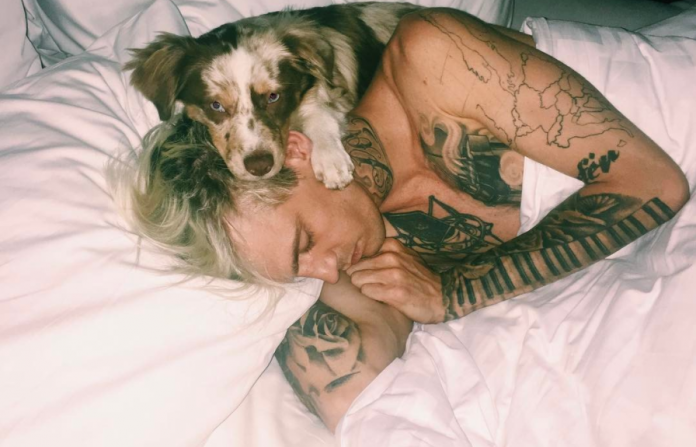 Pop singer Aaron Carter tweets that he's attracted to men and women, and has identified as bisexual since he was thirteen
The 29-year-old singer, who has been struggling with substance abuse and recently was arrested for DUI and marijuana possession, wrote the following on Twitter.
"There's something I'd like to say that I feel is important for myself and my identity that has been weighing on my chest for nearly half of my life.
"This doesn't bring me shame, just a weight and burden I have held onto for a long time that I would like lifted off me."
Related: YouTube Star Greyson Chance Comes Out as Gay
Aaron continues:
"I grew up in this entertainment industry at a very young age and when I was around 13-years-old I started to find boys and girls attractive.
"There were years that went by that I thought about, but it wasn't until I was 17-years-old, after a few relationships with girls, I had an experience with a male that I had an attraction to who I also worked with and grew up with.
"To me music has always been my temple. Music will ALWAYS be what transcends us and myself. The studio has always been my safe haven. But the ultimate goal for me is to be satisfied. I never want to be a figure of disappointment."
https://twitter.com/aaroncarter/status/894022605216370688
Aaron ends the letter with a Boy George quote:
"The best quote to sum 'I've never felt as though I didn't belong, I just acted as though I did.' — Boy George."
Related: My Family Treats Me Badly After I Came Out
Check out these hot posts from Aaron's Instagram:
https://www.instagram.com/p/BXGlR8rn5Xa/?hl=en&taken-by=aaroncarter
https://www.instagram.com/p/BVQQDlLjKUR/?hl=en&taken-by=aaroncarter