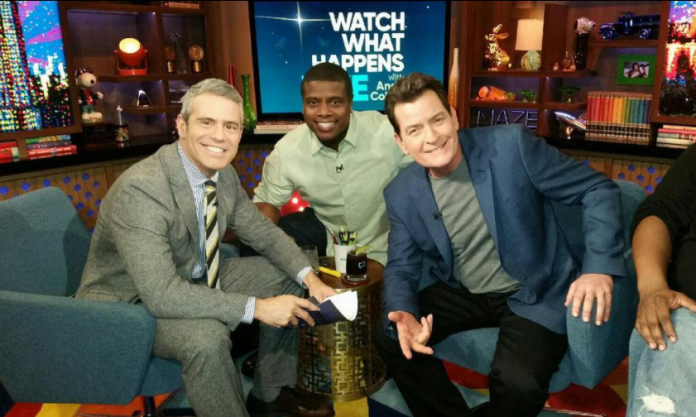 Charlie Sheen is being accused of passing HIV to a homosexual partner and could be facing serious jail time
According to RadarOnline.com, a man has traced his infection back to a tryst he had with Charlie and now he's suing. The man's identity is being withheld.
Under California law, it's illegal for an HIV-positive person to have consensual sex without a condom. If there is an intent to transmit the virus.
Charlie could be sentenced up to eight years behind bars, in addition to fines and court fees, if found guilty.
Related: Does Every Gay Man Get AIDS?
"Sheen could be on the hook for millions," New York City attorney Peter Gleason told Radar. "You're talking about pain and suffering, mental anguish and future medical costs."
Charlie came out publicly as HIV-positive in an interview with the Today Show in 2015. He then revealed that he had paid millions of dollars to blackmailers in order to hide his status.
The same year, Charlie settled out of court with a man who claimed the actor had infected him with herpes during gay sex in 2011.
Related: 'Justice League' Star Ezra Miller Kisses Fanboy at Comic Con
Hmm. If you sleep with dogs and wake up with flees, do you sue? I don't know. Anyway, here's Charlie at an interview with Andy Cohen: