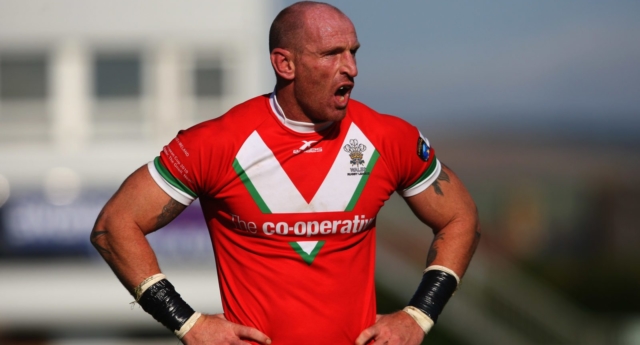 Former rugby player Gareth Thomas challenges homophobic Internet trolls to say it to his face
The Welsh player, who came out in 2009, offered an on-camera meeting to homophobic Internet trolls while filming 'Alfie v Homophobia: Hate In The Beautiful Game.' The film is a documentary about homophobia in the sport.
Related: Gay Rugby Star Sam Stanley Is Engaged to Silverdaddy
Gareth said: "The most surprising thing out of everything is the acceptance of the level of abuse – the normality that abuse has been given. I find that unacceptable.
"It's a human right that we are allowed to be who we want to be – but within this game if you're not the stereotypical male or female we expect you to be then we're allowed to abuse you for 90 minutes. I would give my right arm to sit down in a room with one of these people, just to understand their views."
Gareth talks about the tormenting years before he came out, and the struggles he had with hiding his sexuality.
But it's not all bad. He also talks about the fantastic support he got when he finally came out.
He said: "It took my team-mates, my friends, my family, probably 30 seconds of contemplation to be able to say 'it doesn't matter'. And to me, all of a sudden, life was completely different."