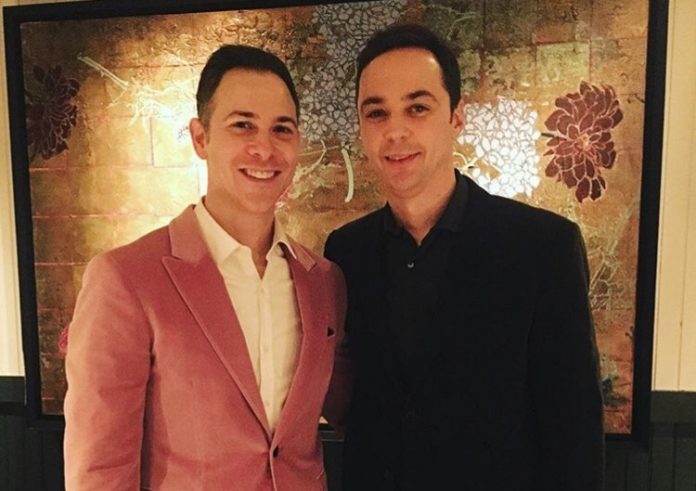 Gay actor Jim Parsons is on board to produce a new Netflix comedy series together with his husband Todd Spiewak
The Big Bang Theory star is producing the new comedy series 'Special', based on Ryan O'Connell's autobiography 'I'm Special: And Other Lies We Tell Ourselves'.
Ryan O'Connell himself is writing and starring in the eight-episode comedy series.
The series is about Ryan's "own upbringing and experience as a gay man navigating the world with cerebral palsy. He stars in the series as a gay man with mild cerebral palsy who decides to rewrite his identity as an accident victim and finally go after the life he wants."
Jim Parsons, who plays Sheldon Cooper on 'The Big Bang Theory', has previously produced 'Young Sheldon', a spin-off of the monster hit comedy series.
'Special' premiered on Netflix on April 12, 2019.
Related: Actor Anthony Rapp Celebrates Anniversary with Boyfriend
About Jim Parsons
James Joseph Parsons was born March 24, 1973 in Houston Texas, U.S.A. He currently lives in New York City's Gramercy Park neighborhood and keeps a residence in Los Angeles, California.
What is he famous for?
Parsons is an actor, most famous for the role of Sheldon Cooper in the CBS sitcom "The Big Bang Theory" created by Chuck Lorre and Bill Prady. The show ran for 12 seasons and Parsons received multiple awards for the role, including four Primetime Emmy Awards and a Golden Globe.
Parsons has also acted on Broadway in the plays "The Normal Heart" (2011), "Harvey" (2012), "An Act of God" (2015) and most recently, "The Boys in the Band" (2018) alongside Matt Bomer, Andrew Rannells and Zachary Quinto.
Related: Gay Videos on Amazon Prime
Is Jim Parsons gay?
A New York Times article published May 23, 2012 stated that Parsons is gay. He is married to his long time partner, art director, Todd Spiewak. They married in May 2017.
In an interview with James Lipton Parsons recalls that he never considered himself closeted since he always brought Spiewak with him to events, but he also never had a "coming out piece" to the public.
When The New York Times reporter Patrick Healy asked him if working on "The Normal Heart" was meaningful to him as a gay man, he said yes and was relieved that "it was suddenly out there and official".
Jim Parson's social media accounts:
Instagram: https://www.instagram.com/therealjimparsons